It's almost the end of October, so this is a bit slow off the mark, but I'm belatedly proud to say that the Multi-Story Water project was featured in a two-page colour spread in this month's edition of Yorkshire Life magazine.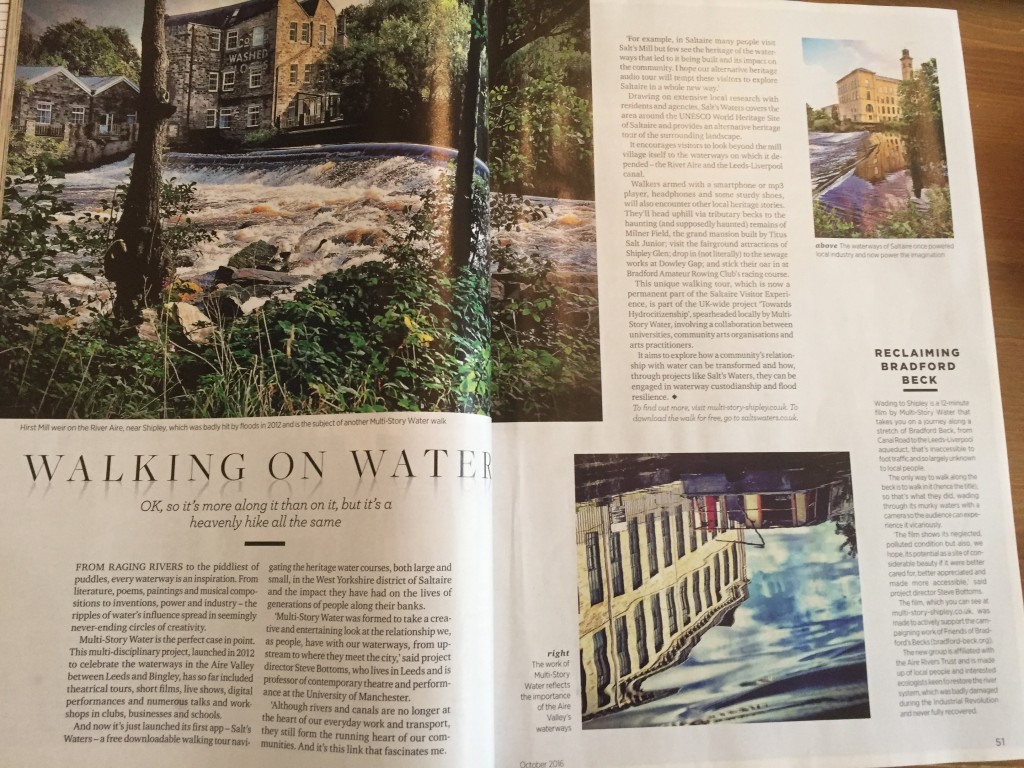 There's a nice overview of the project here, but the piece is specifically supposed to be flagging the launch of our downloadable audio guide, Salt's Waters, which you can find in various digital formats at this web address. You can pick up a printed leaflet with map from Salts Mill (second floor, leaflet stand by window), from Saltaire Visitor Information Centre, or from Kirkgate Centre in Shipley (or you can print your own off via the website). Frankly we haven't done enough of a job of advertising this sound project on this blog — but Yorkshire Life can explain a little more for you…Larger versions of the text on these pages are pasted in below.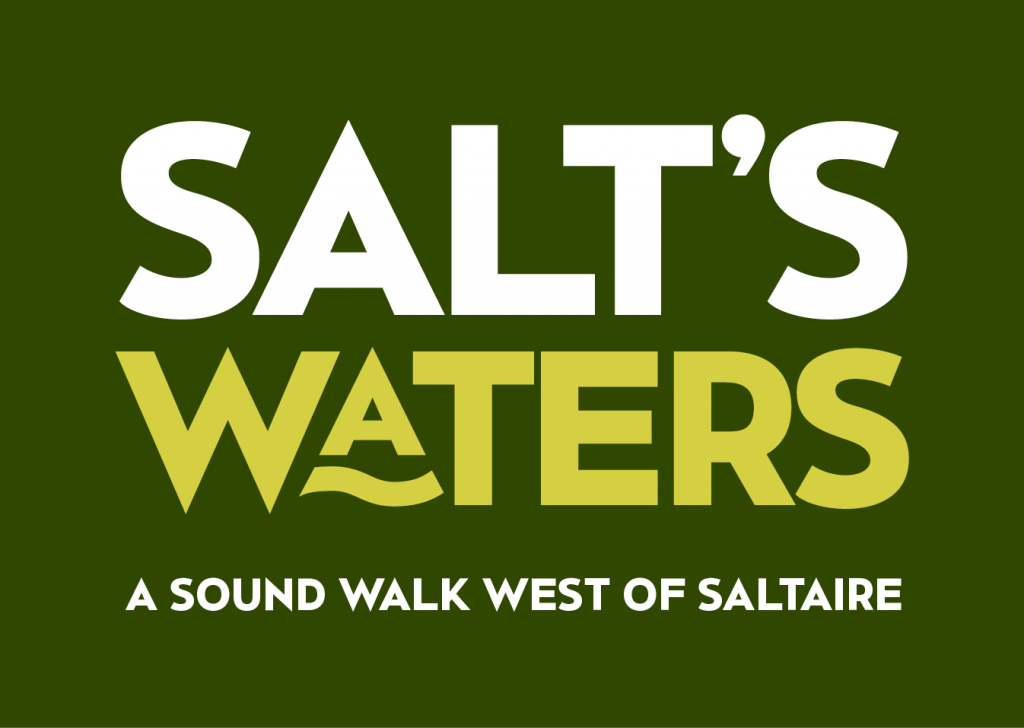 Salt's Waters is intended as an alternative heritage guide to the Saltaire area — which gets visitors out beyond the immediate confines of the mill village, and exploring the area to the Northwest via river, canal, tributary becks and numerous other water features. The circular tour takes you from the bottom of Victoria Road, up to the ruins of Titus Salt Junior's ill-fated Milner Field mansion, and back to Saltaire via Dowley Gap. Along the way there's narration, voices from the archive, sound effects, and original music by Eddie Lawler — including "The Ballad of Little Beck", written especially for this Salt's Waters (Little Beck is the stream dammed as a boating lake at Milner Field).
The guide is also intended to tell some of the less well-known "heritage" stories of the area. For example, on Track 4, as walkers head west from Roberts Park through the Higher Coach Road estate, the story turns to the building of the estate in the 1950s — showing how significant this area too is, in its own right, and how connected it is to the Saltaire story. This is a connection Multi-Story Water first explored in our "Green Route" performance tour back in 2012, so it's nice to get it on the "permanent record", so to speak…
You can of course choose to listen to the audio simply as a podcast, without doing the walk, but Salt's Waters is very much designed to be experienced in situ — with your eyes providing the "live movie" to accompany the soundtrack… Do give it a try some autumn weekend, and let us know what you make of it… Thanks!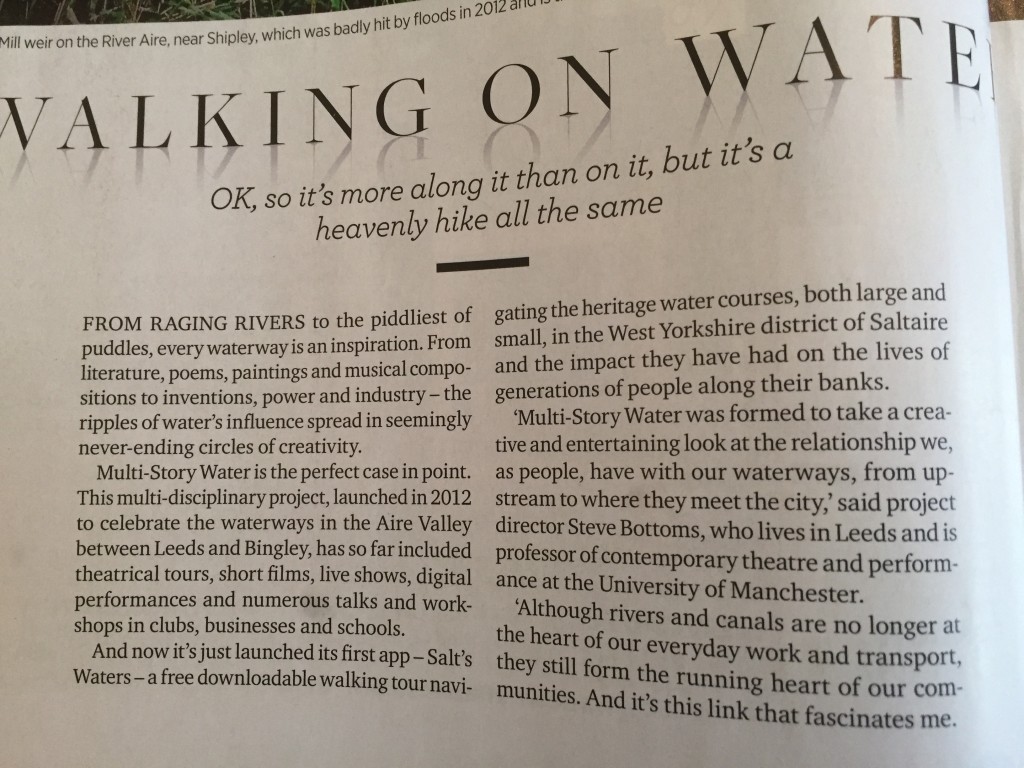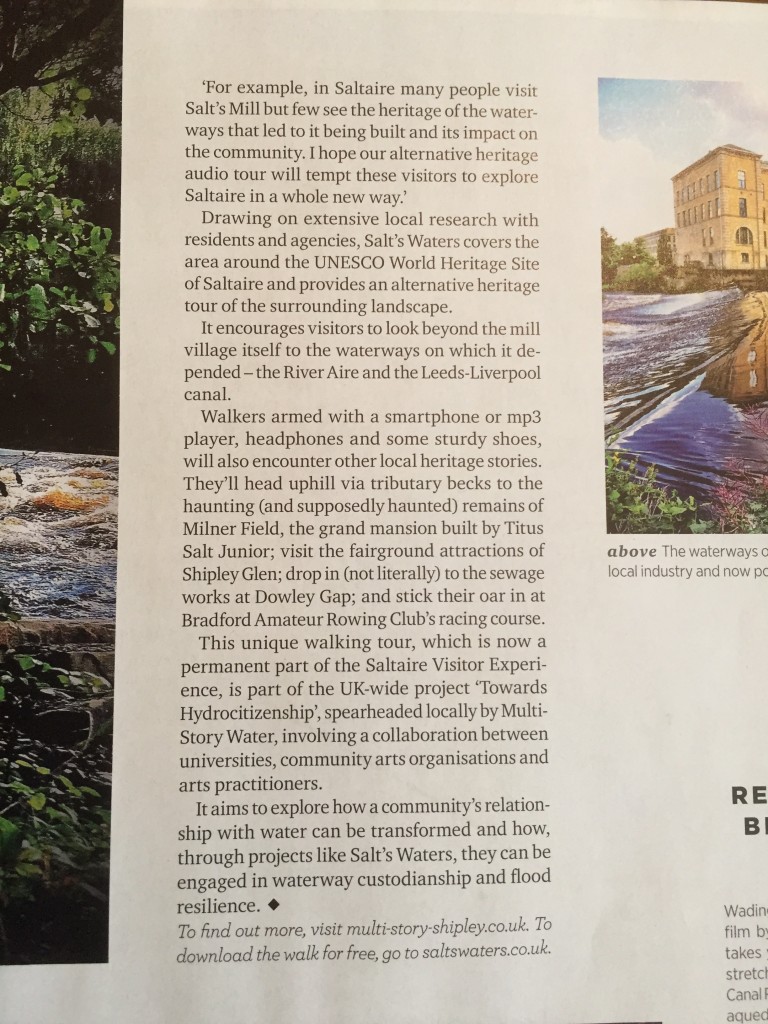 There's also a side-bar that they've added about our short film Wading to Shipley, which has been available online for 3 years now (see under the "Films" tab above), but which the writer for Yorkshire Life seems to have taken a shine to…