Salt Lions is one of two short films arising from Multi-Story Water's collaboration with and support for the Young Artists of Higher Coach Road. The other is Floody. 
The making of both films was facilitated by Simon Kerrigan and Sian Williams, working alongside the Young Artists' regular workshop co-ordinator Nicola Murray. They were made as an unsolicited contribution to Saltaire Arts Trail, and premiered in site-specific screenings over the weekend of 27-29 May, 2017 (see this blog post for full details).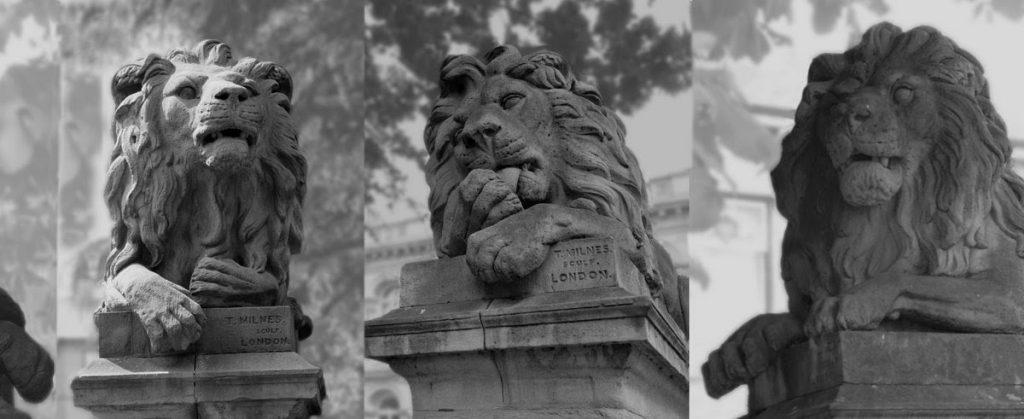 Salt Lions is based on a traditional children's tale about the four stone lions that stand guard on Saltaire's Victoria Road. The lions, according to legend, like to leave their plinths at night and pad down to the River Aire to drink from its waters. (Because even lions need water…) The film responds to the antiquity of the story by adopting the style of a silent movie, in flickering sepia tones.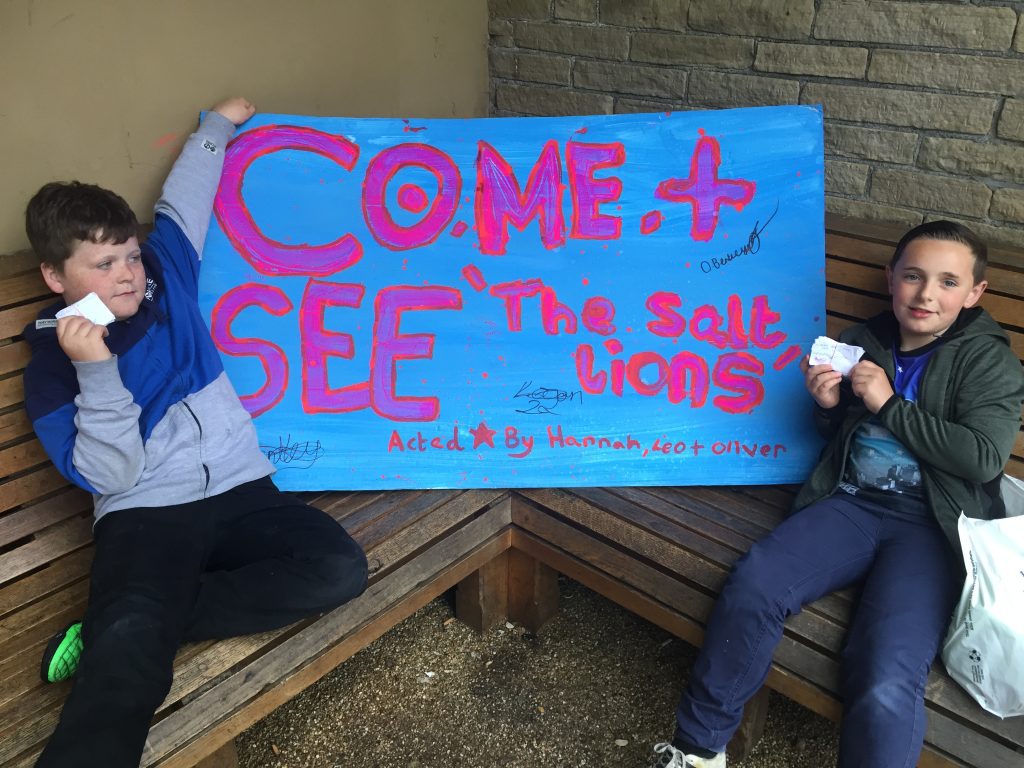 This film features regularly-attending young artists Hannah, Leo and Oliver, whose parents gave us permission to take them off the estate on a "location shoot" to nearby Saltaire village. The parents have also given us permission to post the film online, for you to enjoy!