Sunday 22nd March is World Water Day (a date marked annually since 1993 by the United Nations). To mark the occasion, why not join us for a special evening event at Shipley's Kirkgate Centre – from 7pm? We'll be showing two films, and hosting a bit of an informal discussion about them. How does the water in our local area relate to the global scene?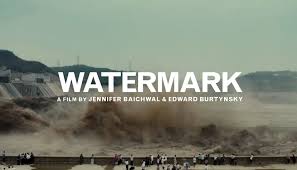 The main feature is Watermark (2014), the award-winning documentary film full of stunningly beautiful images. It brings together diverse stories from around the globe about our relationship with water: how we are drawn to it, what we learn from it, how we use it. We witness how humans are drawn to water, from the U.S. Open of Surfing in Huntington Beach to the Kumbh Mela in Allahabad, where thirty million people gather for a sacred bath in the Ganges at the same time. We see massive floating abalone farms off China's Fujian coast and the construction site of the biggest arch dam in the world. We visit the barren desert delta where the mighty Colorado River no longer reaches the ocean, and the water-intensive leather tanneries of Dhaka. Watermark immerses the viewer in a world defined by a magnificent force of nature that we all too often take for granted.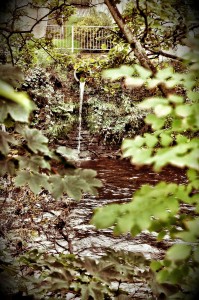 As a short "curtain-raiser", we will also be screening a much more local film, Wading to Shipley (2013), which has been available to view on this site for a while, but which you might not have seen on a big screen…. It traces a journey along the hidden reaches of Bradford Beck as it flows towards Shipley, revealing a surprising landscape…
We do hope you can join for a drink, a chat, and a movie… We'd love you to join us!