So here's the River Aire as it runs through the centre of Leeds — a dozen or so miles downstream from Shipley and Baildon… This is the view out from beneath the Dark Arches under Leeds Station. Only the Victorians would have decided to build a train station across a major river…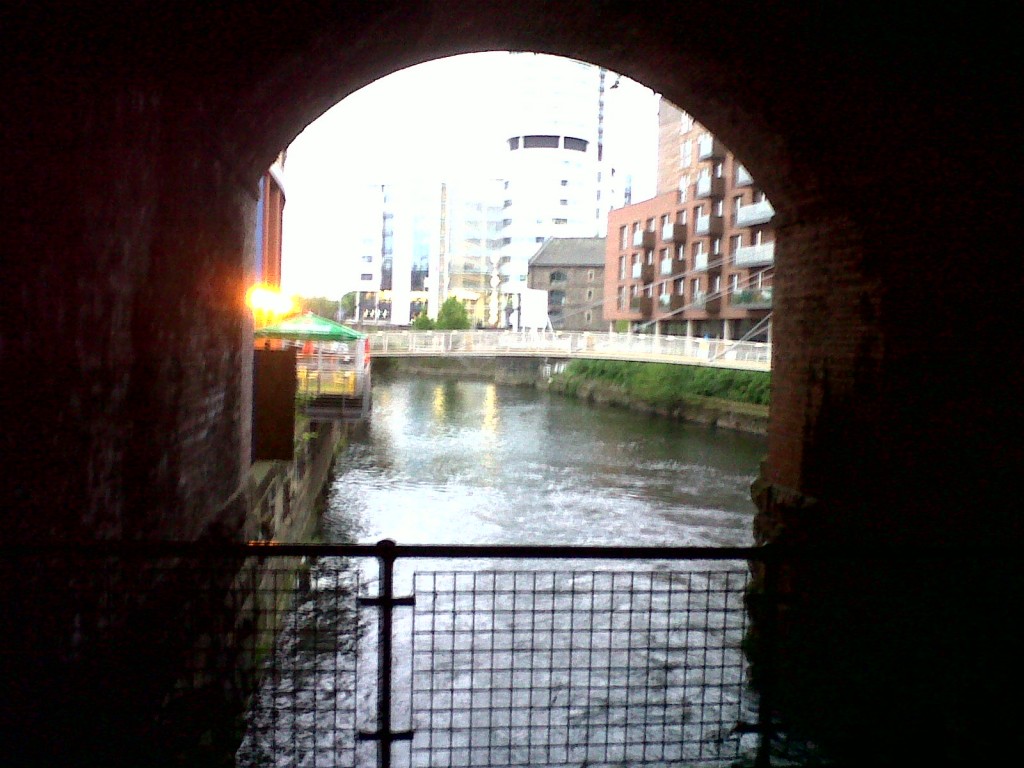 Anyway, point is, the other weekend Leeds played host to OVERWORLDS AND UNDERWORLDS (May 18-20) — the city's contribution to the Cultural Olympiad (whatever that is), on which around £1.2 million had allegedly been spent bringing in the international art duo, the Quay Brothers, to present a large scale installation and performance event around the City Centre. A centrepiece of this was the various things happening under the dark arches in a kind of Tim Burton-esque gothic fantasy…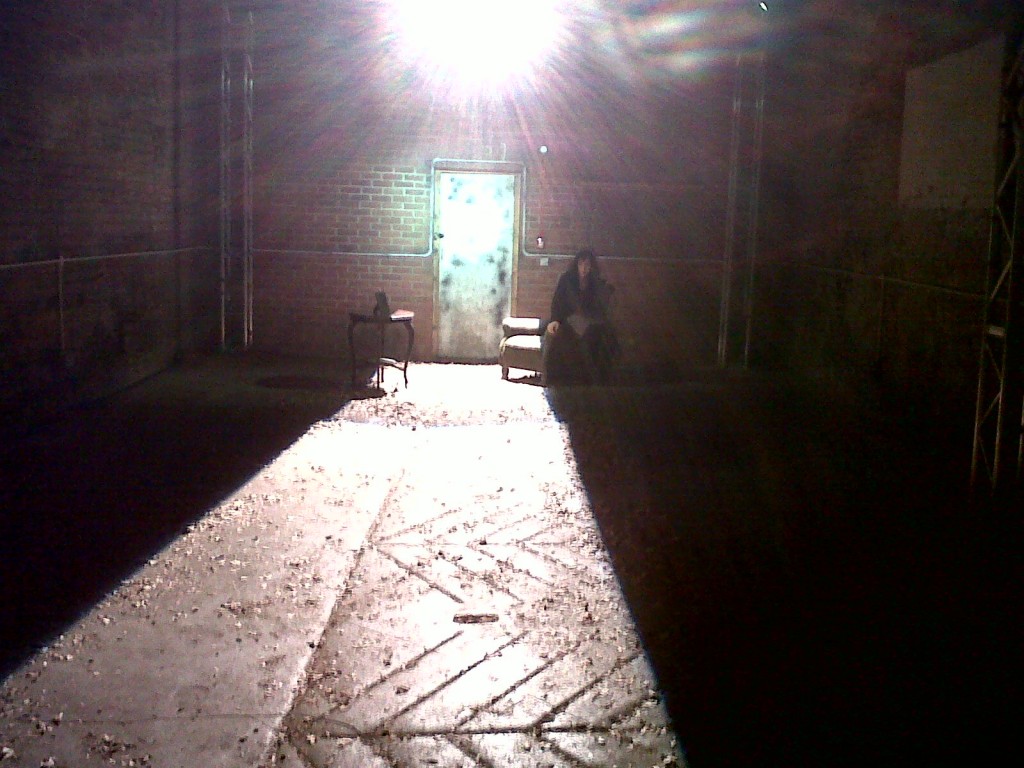 There were various rooms with various strange, dance or movement activities going on, lit with stark and moody lighting (the woman in this image went on to do a passionate little dance duet a moment later, with some random bloke who turned up to join her). These bits and pieces felt a bit unsatisfactory to me, and they paled into insignificance next to the way that the space itself — and the river — had been lit for theatrical effect…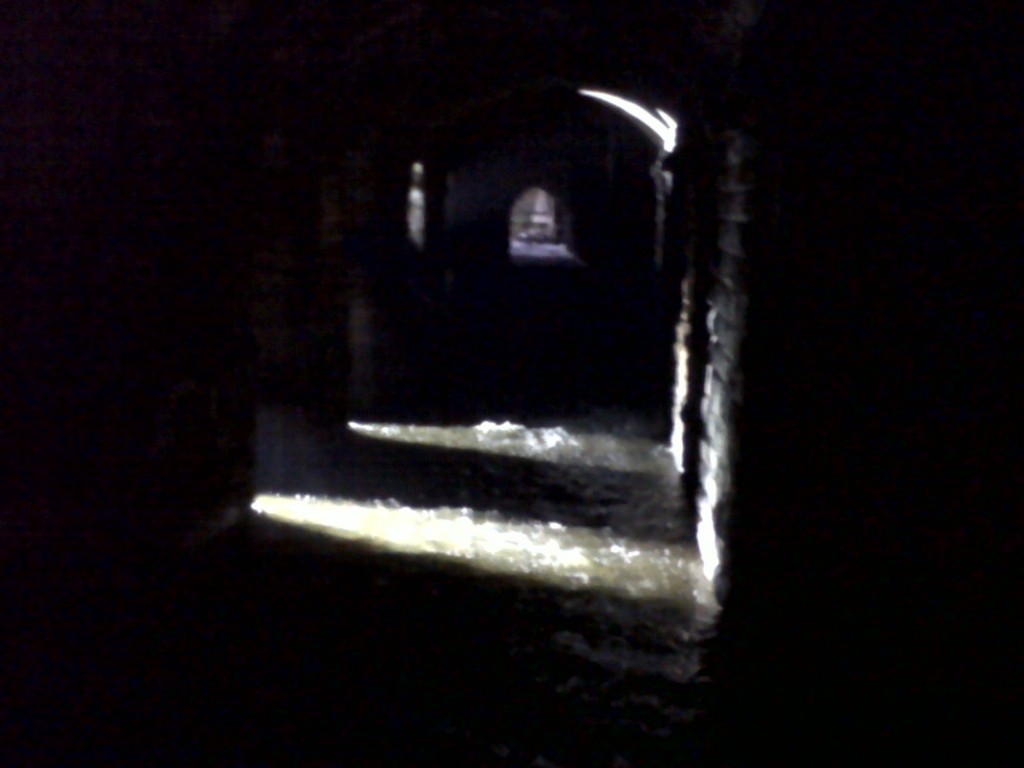 This photo (like all of these, shot on my mobile phone) doesn't do any justice to the spectacle of the swirling, gurgling River Aire as it rushed through the Victorian archways, cut by chiaroscuro lighting and accompanied by eerie, ambient music.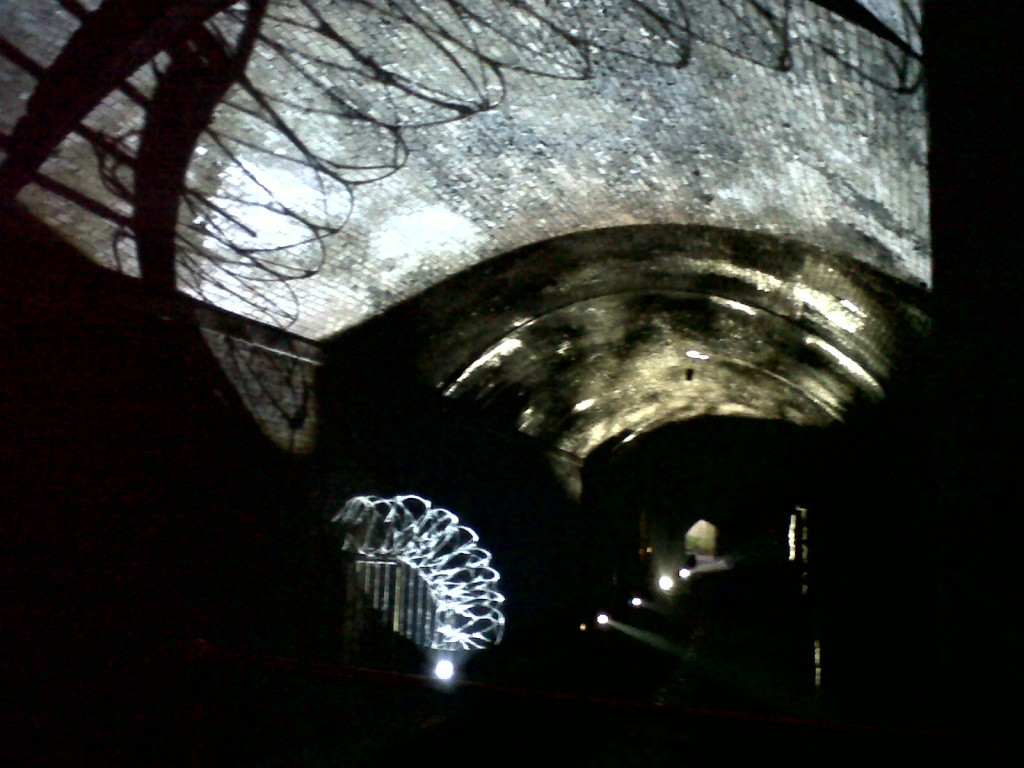 In this shot you can't quite make out the river itself for the lighting, but I loved the way that an old security feature — this coil of ancient, cobwebbed barbed wire — had been picked out and turned into a kind of shadow opera on the ceiling…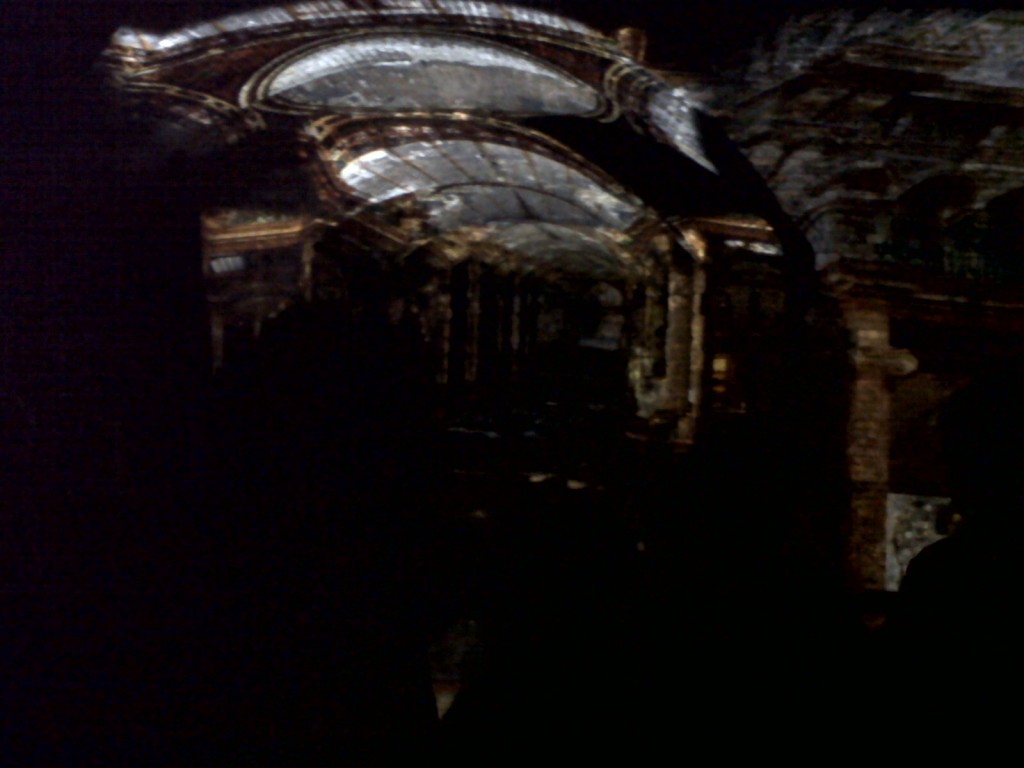 And then there was this bit — the centrepiece of the installation — where a whole row of arches had been lit up with projections. The glass ceiling of the Victoria Quarter — the covered shopping arcade at the other end of the Quays' city centre installation zone — had been transplanted through light onto the stone ceiling of the Dark Arches. This was a really extraordinary thing to behold (again, the photo doesn't do it any justice), and I really liked this idea of "site specific art" being made "specific" by trading the features of related sites!
Having said all that, though… and leaving aside the question of where exactly the million quid went (!?) … the whole experience seemed kind of inadequate as an expression of the river and the architecture. We were provided with spectacle, certainly, but that was about it — there was little to no sense of narrative involved here, and I learned nothing about this amazing location and its history other than what I could see visually. Still more problematic was the sense that this installation had just been flown in by outsiders. Had the people of Leeds had been consulted in any way over its development, or involved in its delivery? (except perhaps to wear hi-vis vests and mind the doors)  There was a vital sense in which the human dimension of the site was therefore lacking, even as the river ploughed on regardless….
All of which is by way of saying: I hope we can do something rather different in Shipley, on that bit of the Aire, come September. We've a miniscule fraction of the budget to work with, but the people and their stories are already giving us vastly more content….  (Hope we don't blow it.)