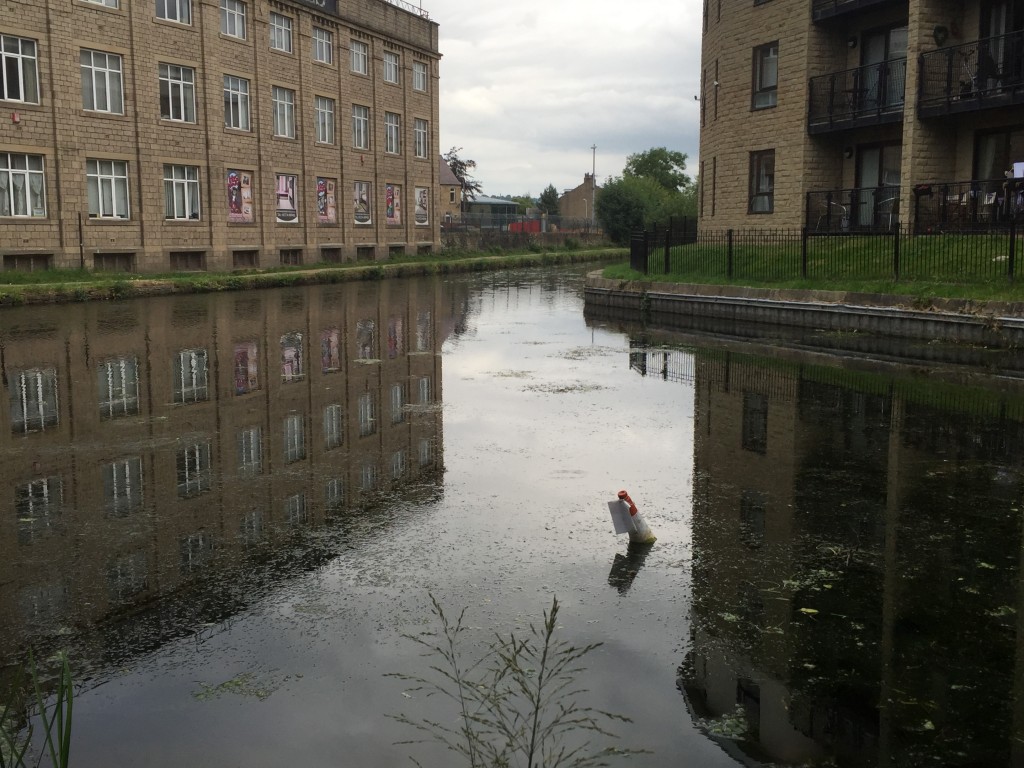 The Dockfields area is at the cross-roads of Shipley's history …
It's here that docks, factories and homes sprang up around the junction of the Leeds-Liverpool and Bradford canals…
here that an ancient right of way across the River Aire (now Dock Lane footbridge) has long provided access between Shipley and Baildon…
and here that people have lived, worked and played, with industry all around, for generations…
The Multi-Story Water arts project, working with Shipley's Kirkgate Centre, is planning a festive celebration of Dockfields – of its communities, its history, and its future – for 2017.
This includes Amber Wharf, across the canal, and Lower Holme, across the river, as well as Dockfield Road, Dockfield Terrace, etc…
But what kind of event should this be?
We'd love to collect your ideas, and your memories of the area…
… and we'd love your involvement in making something happen!
To get the conversation going, we're making a short play about the area, for performance in your very own living room! (it's just two actors…)
If you'd like the play to visit you (in Jan or Feb), just let us know!
Please conact Lyze for more info on 07713 357706
Or: lyze@kirkgatecentre.org.uk