The Project Team for Multi-Story Water in Shipley are:
Steve Bottoms is project director and chief blogger for Multi-Story Water. He is Professor of Contemporary Theatre and Performance at the University of Manchester, but lives in Leeds, and is originally from Sheffield.  An experienced theatre director and sometimes performer, Steve also scripted MSW's Green and Red Route performances, based on his interviews with people in the Shipley area. His guided tour of 'the longest corridor in Europe' (at Leeds Uni), is available as an audio download if you fancy doing it yourself!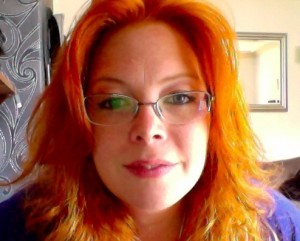 Lyze Dudley is our Research Associate in the Shipley area for 'Towards Hydrocitizenship' (which follows on from the original MSW project: see 'About' page). Lyze is a skilled communicator and a qualified behavioural scientist. She has spent the last three years working across the EU to develop Learning & Action Alliances to deliver water resilience. She lives in Huddersfield with her young family.
Trevor Roberts is a project consultant for MSW, and Director of Canal Connections, a Leeds-based social enterprise which seeks to use the waterways as a way of engaging people creatively with each other and their environment – for education, rehabilitation, reintegration, social cohesion and leisure. Trevor was previously based at Dream Achievers on Shipley Wharf, and played an important role in community engagement during our initial activities in the area. Trevor is a family man whose other interests including walking and photography.
Paul Barrett is Development Manager at the Kirkgate Centre – our community project partners. Kirkgate is run by and for its local members, and also pursues community development activities in the wider Shipley area – and bits of Bingley too! Paul also lives close to the centre of Shipley, and his objectives are for Kirkgate Centre to contribute to making this area an even better place to live – for people of all backgrounds and means. He sees the area's waterways as an important point of focus for community engagement and creative activity.
Project Associates:
Simon Brewis was director for our Green and Red Route walking performances in 2012-13. Based in Leeds, Simon is a theatre director who makes educational, community and socially political theatre with a modern edge. He regularly makes community performances that draw on experiences and ideas from the people in the show, giving them a voice in the work. Since 2008, Simon has run Escape Contemporary Youth Theatre.
Milan Govedarica is a freelance theatre producer based in Leeds, and was our Multi-Story Water "enforcer" on the performance tours in 2012-13. (He also features as an offscreen presence in our short film Wading to Shipley.) Originally from Belgrade, in Serbia, Milan spent seven years in the Drama Department of the National Theatre of Belgrade. For more, please visit www.milangovedarica.com
Lindsey McEwen was Co-Director of the Multi-Story Water project in 2012-13, and managed the Bristol end of our project activities. She continues to be involved in the wider 'Towards Hydro-Citizenship' project, of which MSW Shipley is now a part.Lindsey is a physical geographer by training. Since 2012 she has been Professor of Environmental Management at the University of the West of England (UWE), in Bristol, after moving from the University of Gloucestershire where she taught for 25 years.
Rebecca Slack is the project co-ordinator for water@leeds, an interdisciplinary research centre at the University of Leeds which has advised the Multi-Story Water project in a variety of ways. Rebecca previously worked at Cranfield University's Institute of Environment and Health. Her research interests include the fate of man-made chemicals in the environment, other aspects of water quality, solid waste management, and how to communicate scientific findings to a wider audience.