Weir Science was Multi-Story Water's third and final performance contribution to the Leeds Waterfront Festival, which takes place annually on the last weekend in June (previous contributions were 2015's Seven Bridges and 2016's After the Flood).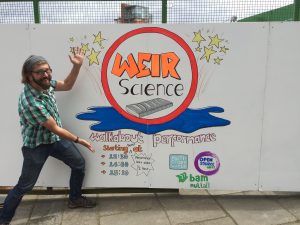 This performance was presented in collaboration with BAM Nuttall, the engineering contractors responsible for the delivery of the £47m Leeds Flood Alleviation Scheme (commissioning partners include Leeds City Council and the Environment Agency). The FAS scheme (and indeed the performance) centres around a retractable weir system, installed in place of two of the city's old, industrial weirs. The task of Weir Science was to engage the general public with this scheme, during the festival weekend, in an entertaining and informative way.
For full background, please see this blog post, detailing some of our research into the weir installation, and/or this blog post, which reflects on the performances and public responses to them (including particular attention to the street performers who also participating in this event, brought in by our friends at Open Source Arts).
In what follows below, we offer an illustrated version of the script for the walkabout performance, as well as selected video clips.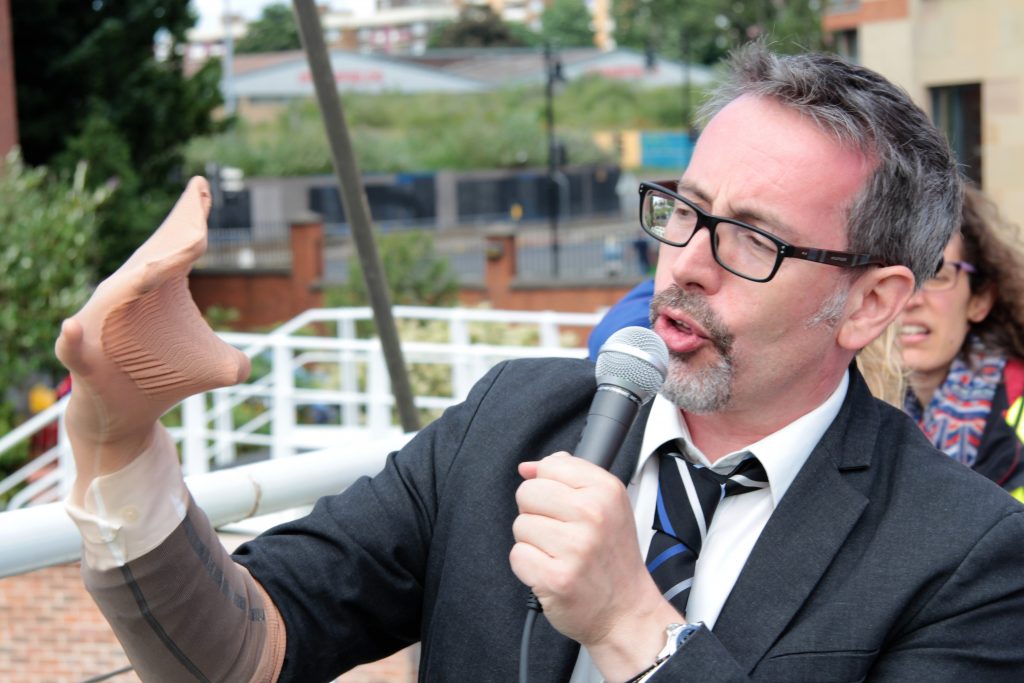 [under construction]