Too Much of Water is a one-man storytelling show, written and performed by Steve Bottoms, which explores the impact of the Boxing Day floods of 2015 on people living in the Shipley and Baildon area. It uses simple props and a big bolt of blue cloth to map out the River Aire and its surroundings, in miniature, as it flows down the valley. Small wooden figures represent some of the people whose flood experiences are woven together by the story – and who were interviewed by Steve during his research.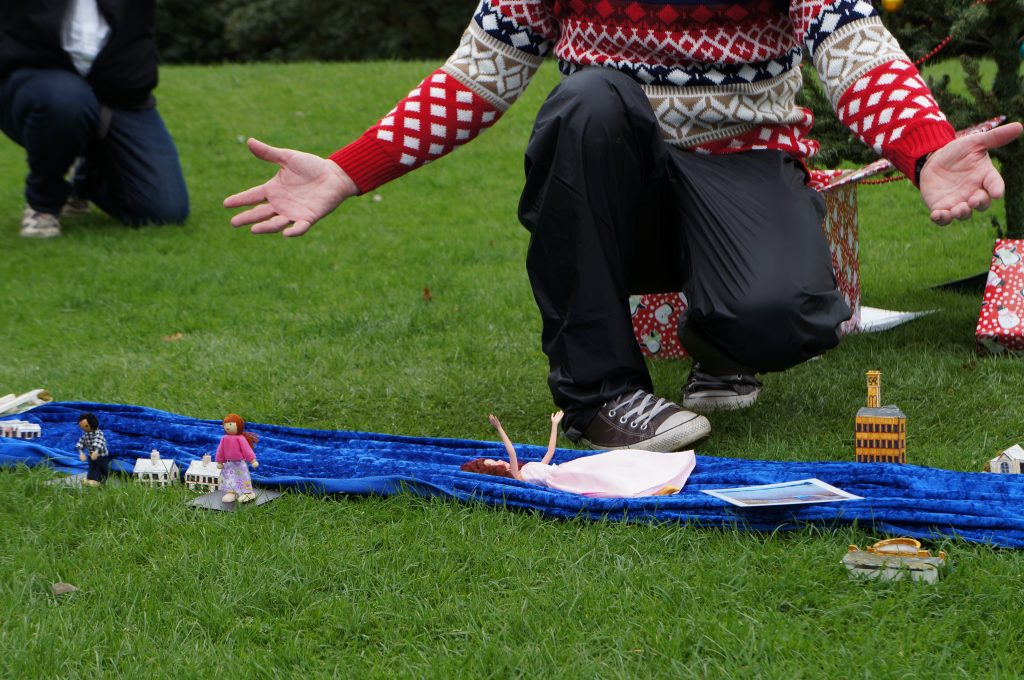 The show was originally developed for presentation in Roberts Park as part of the 2016 Saltaire Festival, as a companion piece to the Power of Water exhibition (mounted by the festival in Salts Mill, this too looked at the floods). Since then, though, it has been performed in other locations far and near, for community groups, flood managers, university students, an exhibition launch, and even a gathering of insurers (full list of dates below). The piece was also filmed for posterity in a television studio at Bath Spa University, in February 2017.
The following images, by Tori Watson, are from the Roberts Park performances.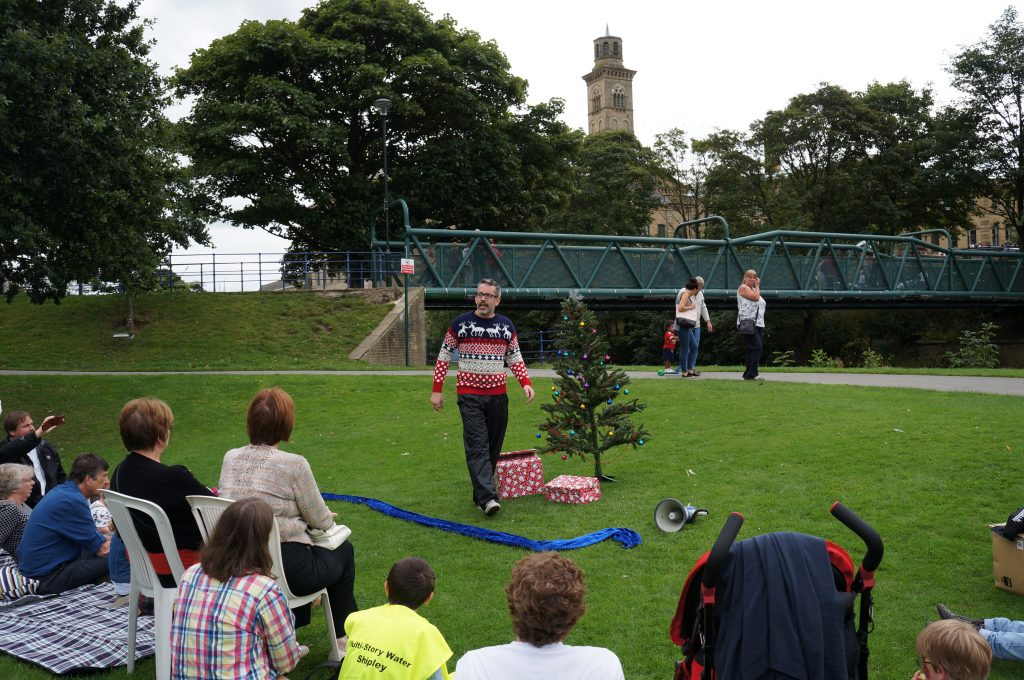 At Saltaire Festival, the play was staged in close proximity to the River Aire (see footbridge in the photo above), in an area of the park that was completely underwater during the flood. In fact, a particular feature of the piece is the blue rubbish bin visible in this shot, which valiantly stood upright against the onslaught of water…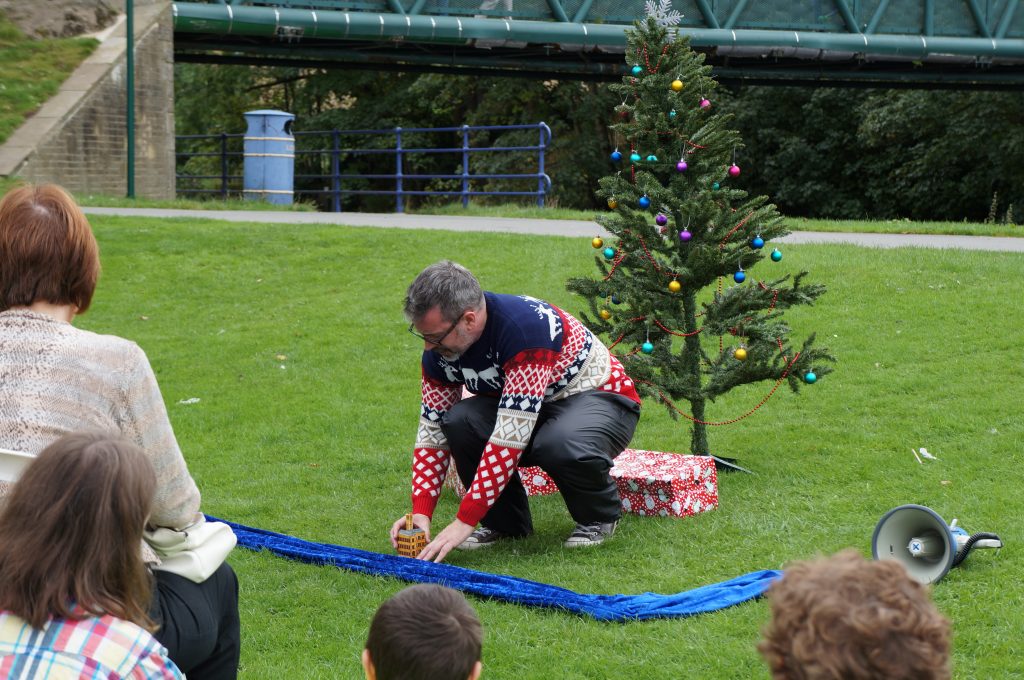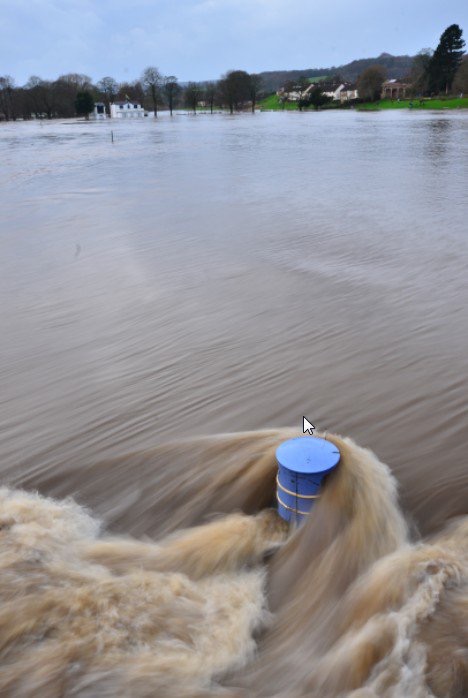 xx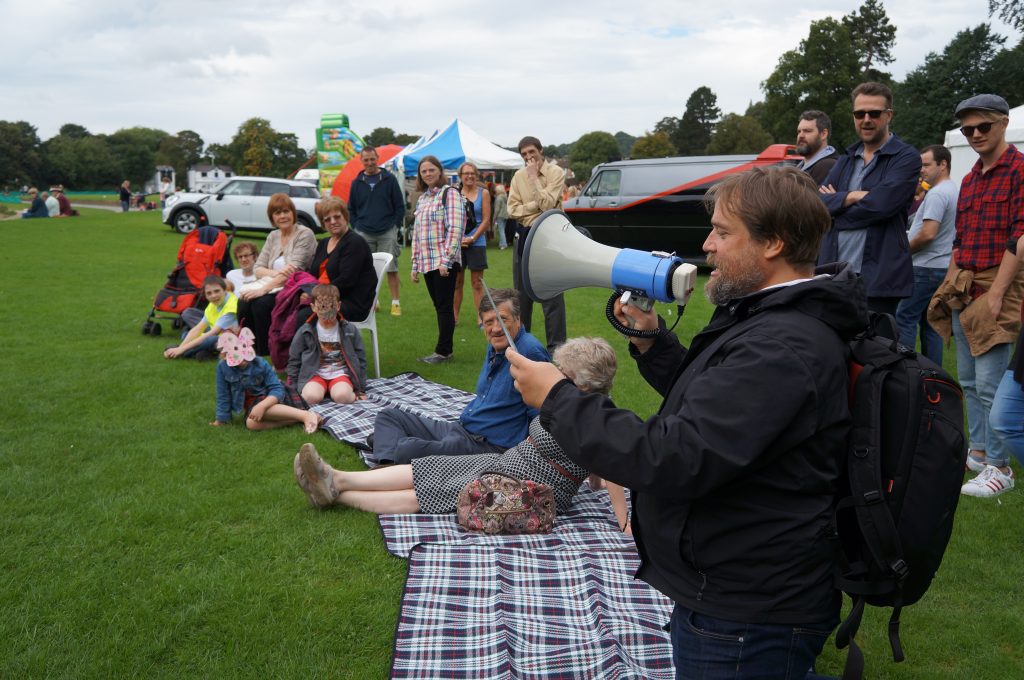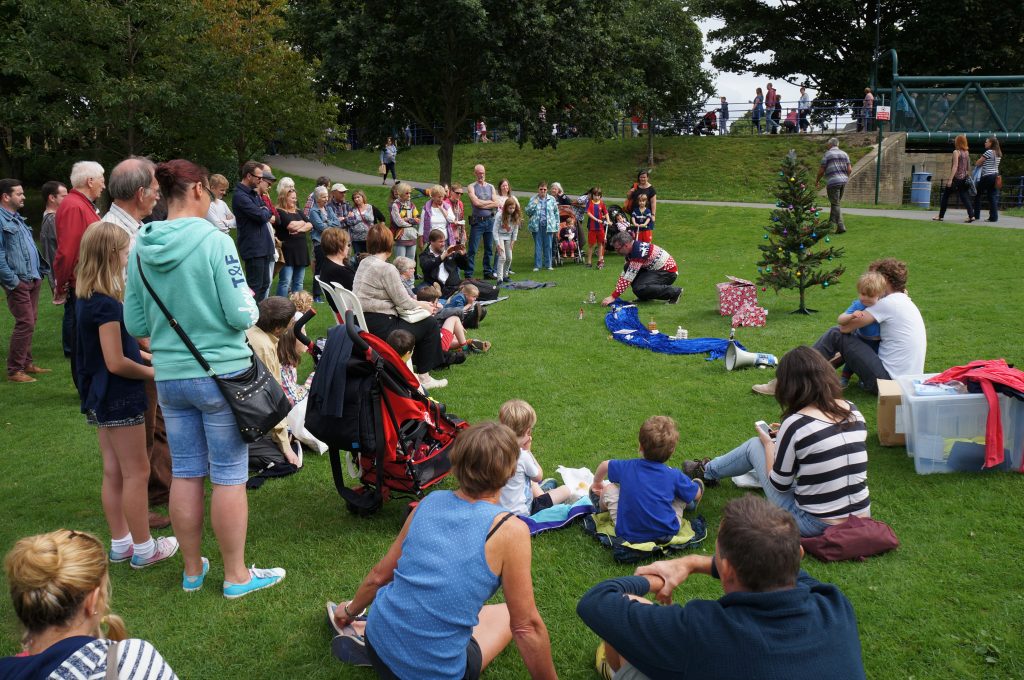 xx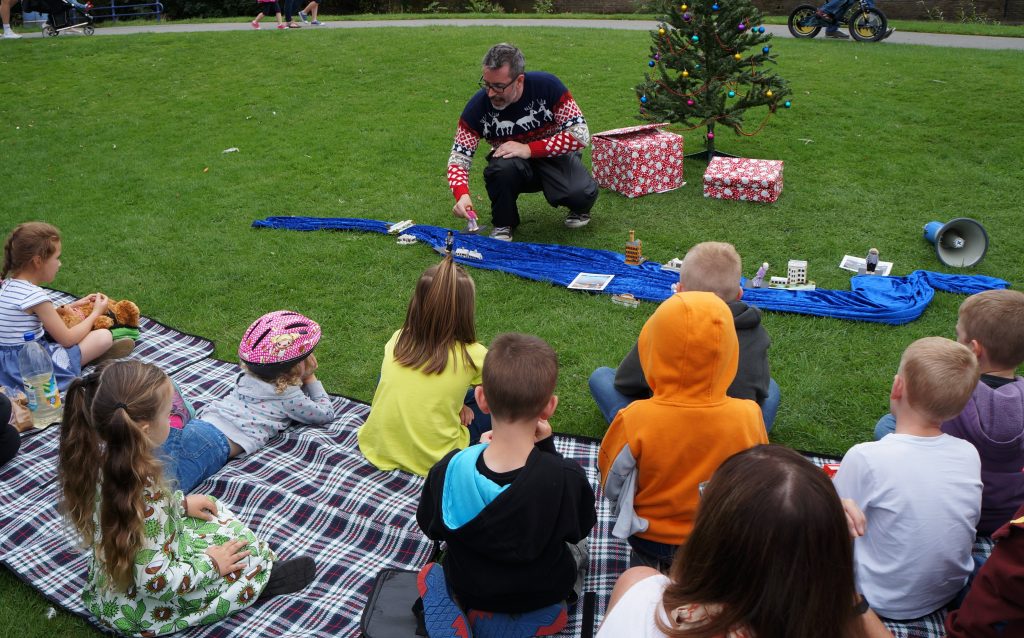 xx