So after a miserable week of rain, wind, low grey cloud (it's June!), tonight we have flood warnings all over West Yorkshire. The River Calder has burst its banks at Hebden Bridge, Mytholmroyd, and elsewhere… So far though Aire seems to be behaving itself, but – not wishing to feel left out – here are some pictures from the last serious floods in the Shipley-Saltaire-Baildon area, back in 2000.
"It was as if there were two rivers." Here's the green flood plain in the Higher Coach Road area, west of Roberts Park. The river itself to the left of this line of trees, the grass (?!) to the right…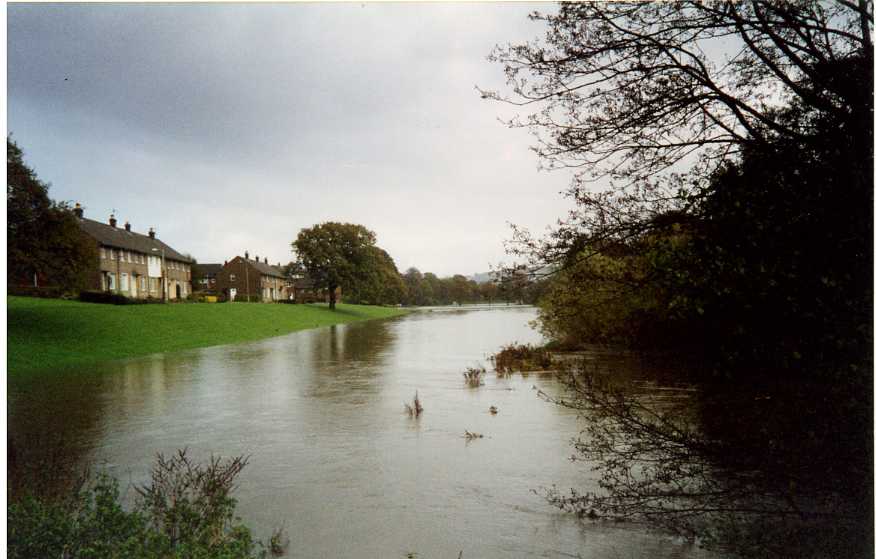 Again, the Higher Coach Road flood plain, this time looking east (downstream). The river proper would be to the right of the trees on the right.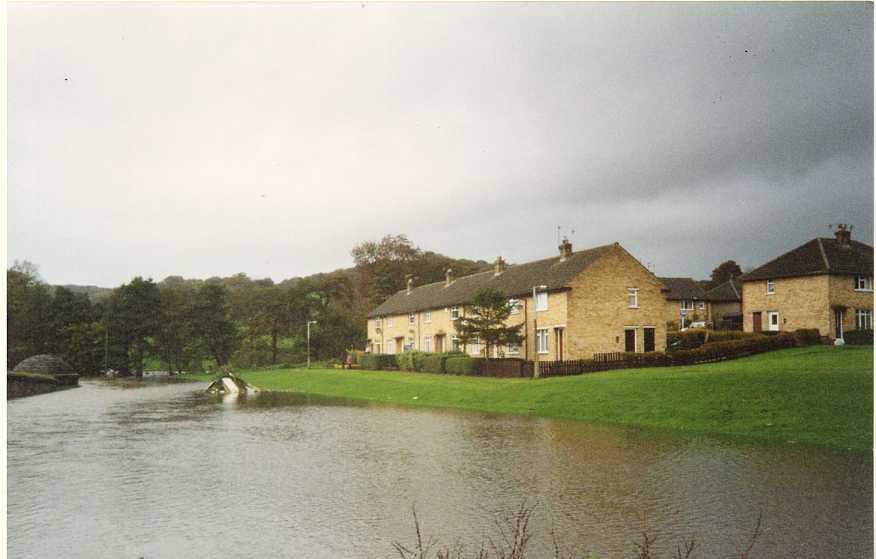 xxHomes at the bottom of Bowland Avenue, near the 'beehive' pumping station. The flood water came right up the embankment in front of these homes, but did not quite tip over it.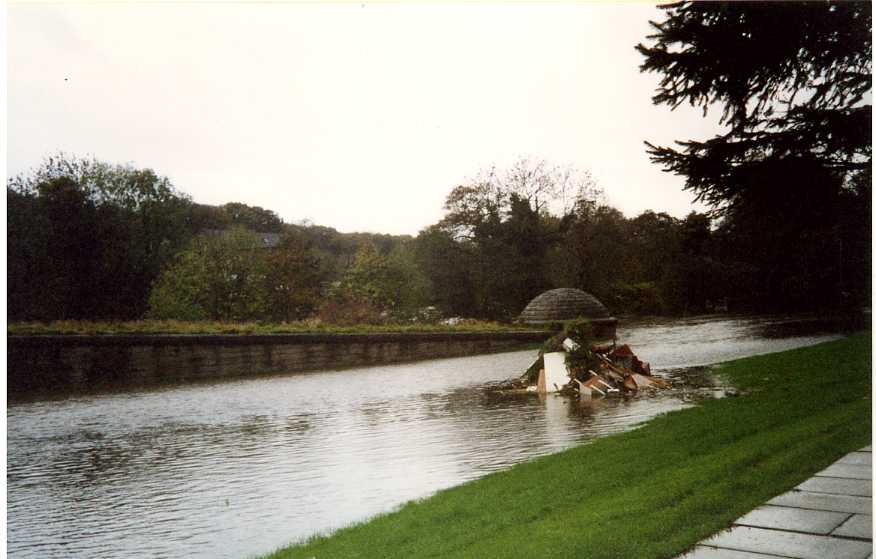 The 'beehive' and debris bonfire from the path in front of the Bowland Ave homes.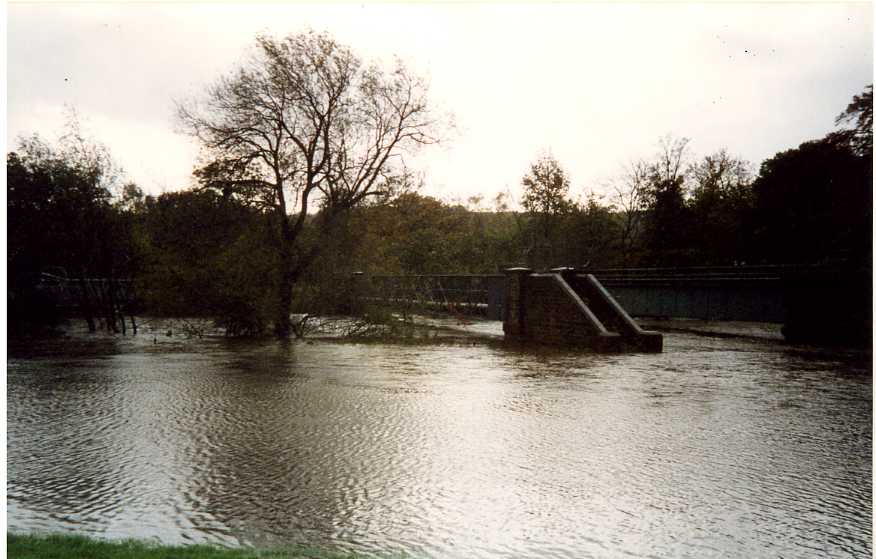 Seen from the same location, the bridge/aqueduct over the river…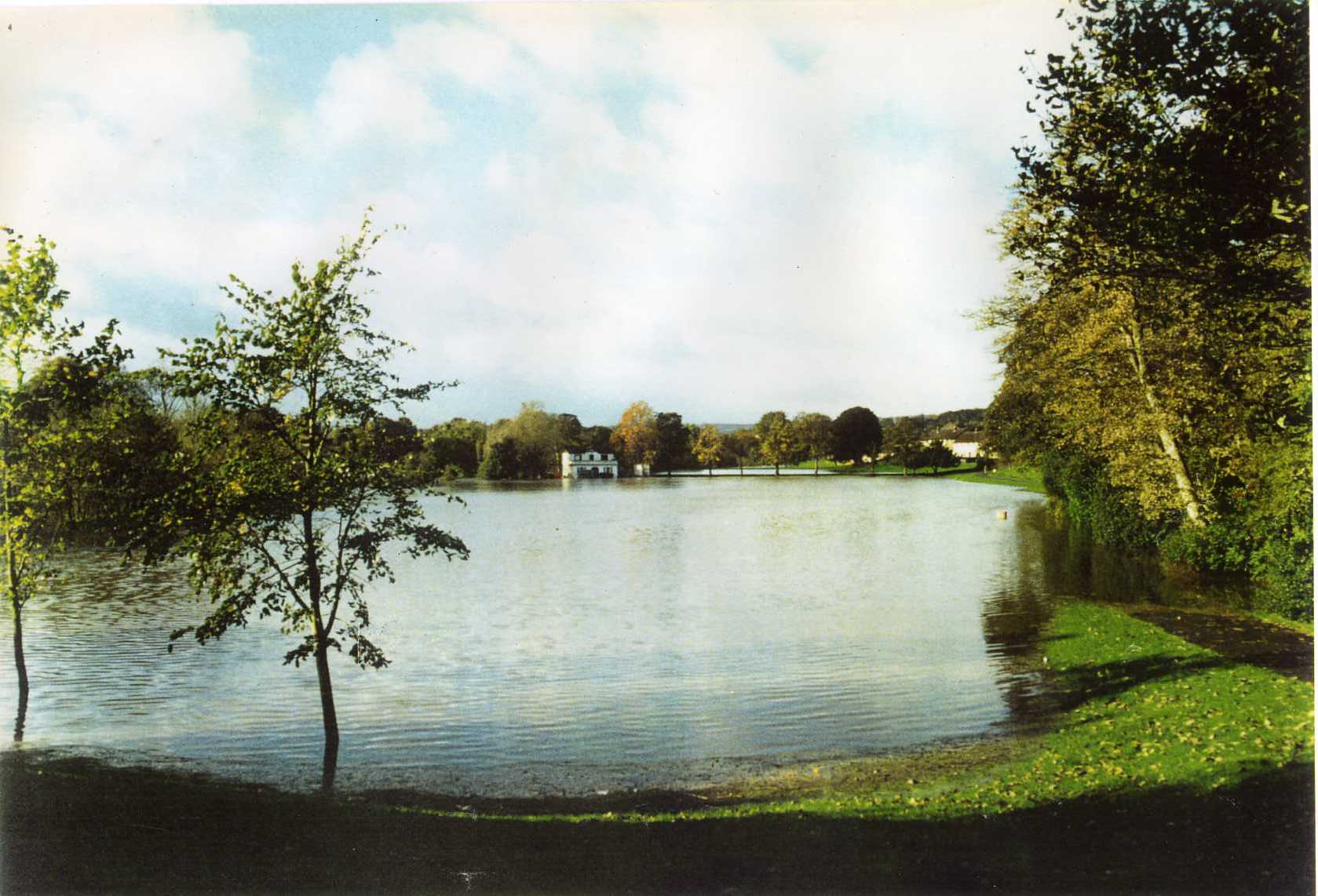 Here's the cricket pitch at Roberts Park, turned into a lake…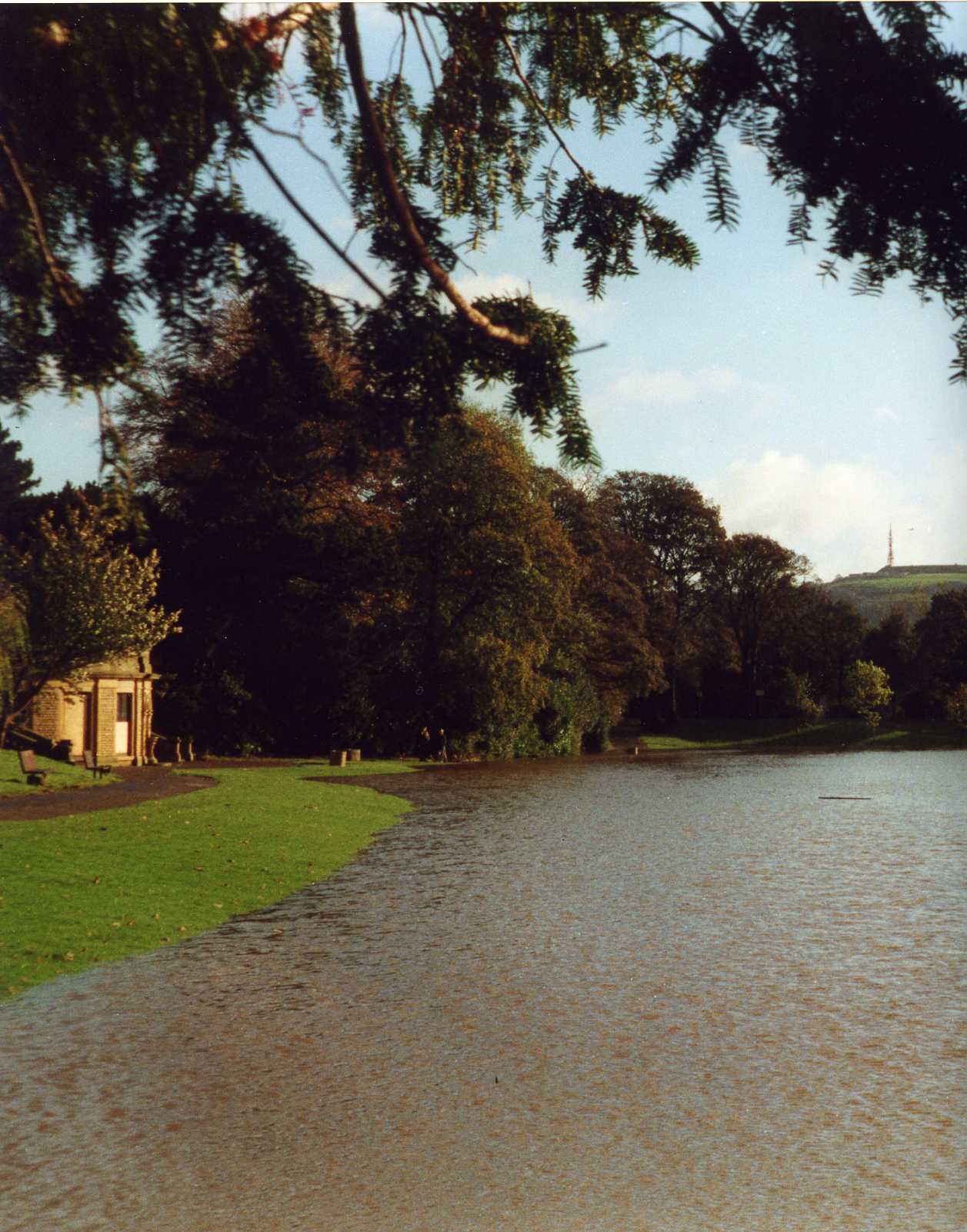 Half Moon Cafe overlooking the cricket lake…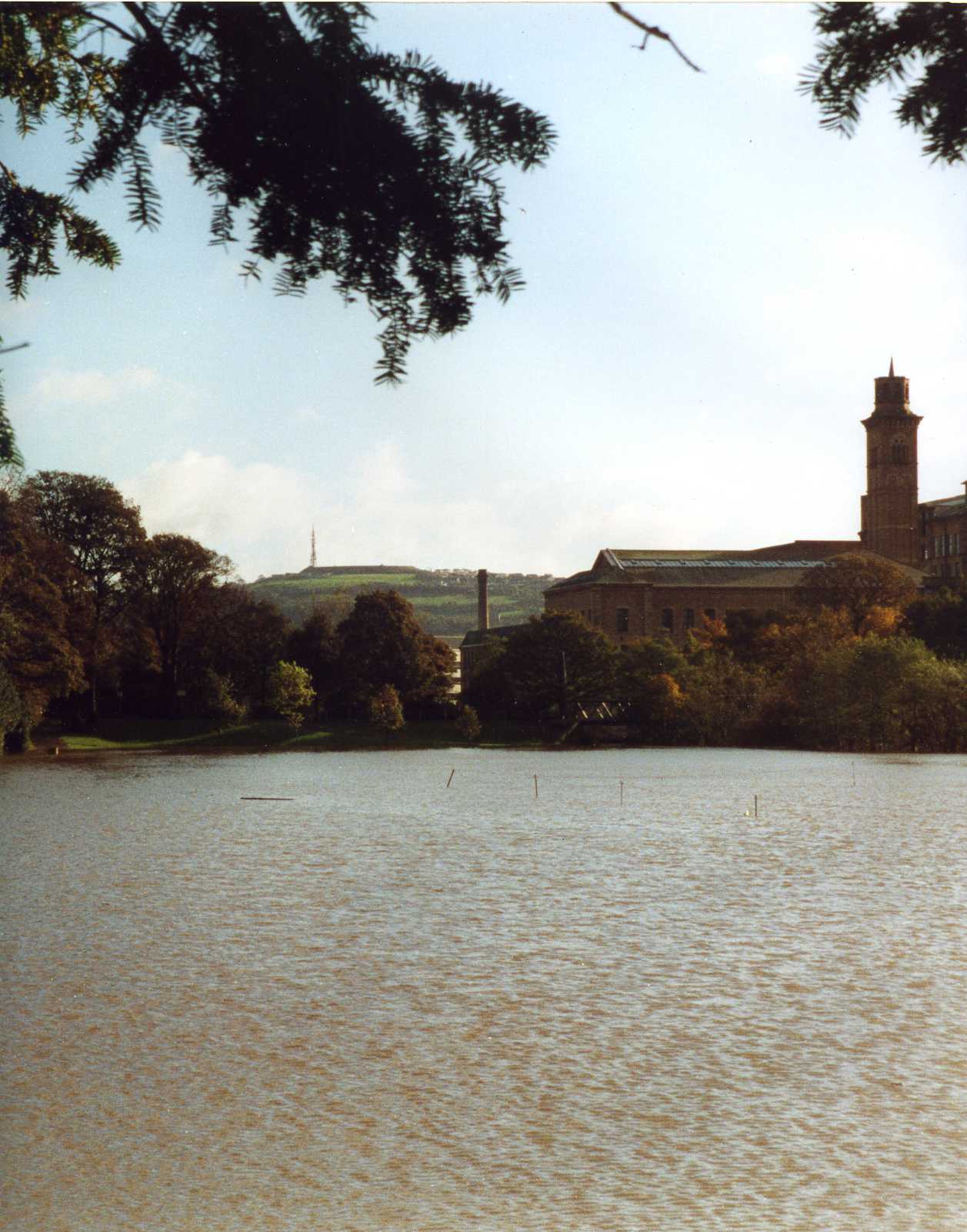 Other half of the same image – Saltaire Lakeside Village!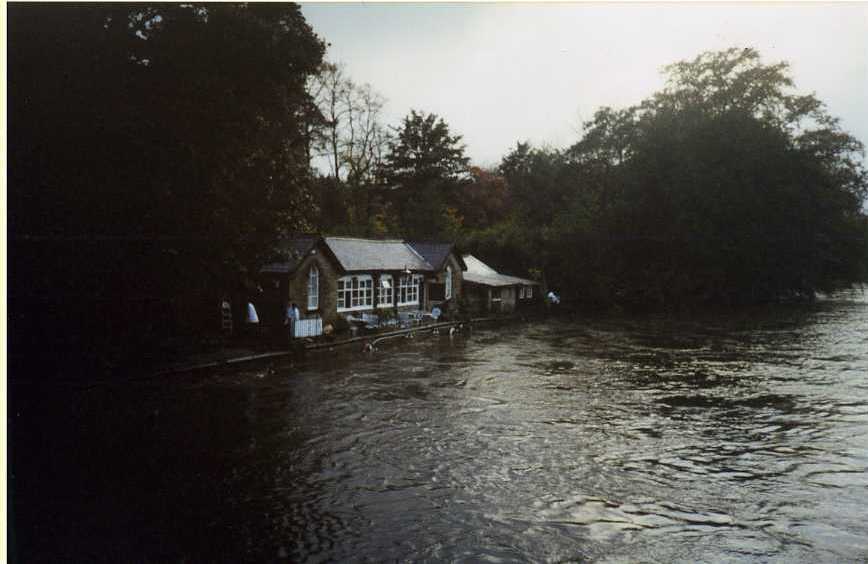 bAnd here's the Boathouse pub across the river from the cricket pitch, with the waterside steps completely underwater… This image and the ones below kindly loaned by Stewart Gledhill…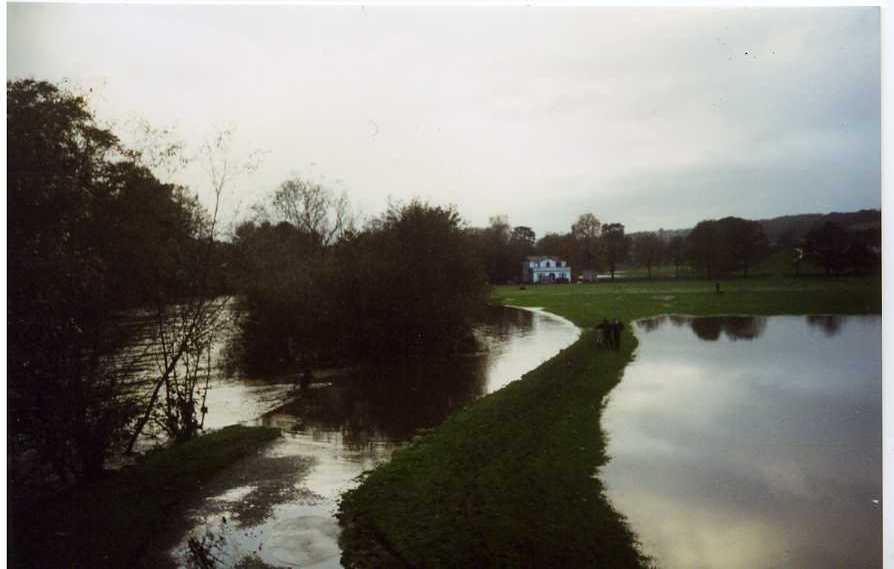 Here's the cricket pitch again, as the water is starting to drain off it, leaving a pathway in the grass.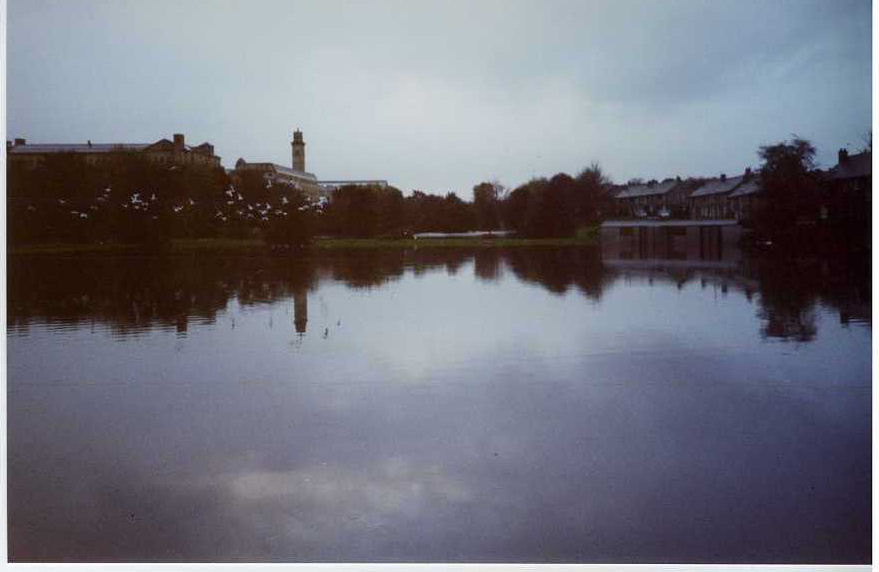 Just a bit further downstream, looking west towards Salts Mill across the river, with housing to the right that – again – normally looks out onto green flood plain.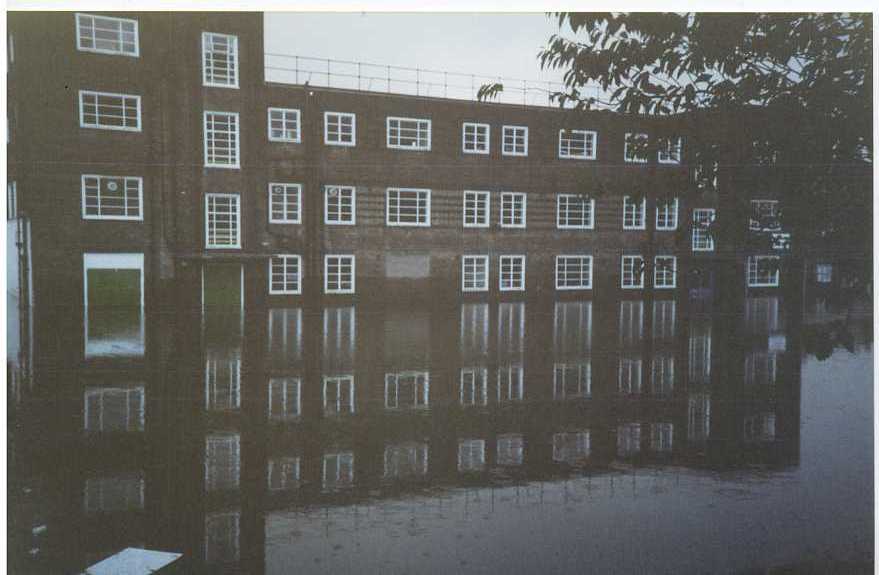 Baildon Recreation Centre, now fronted by a lake… And again, below…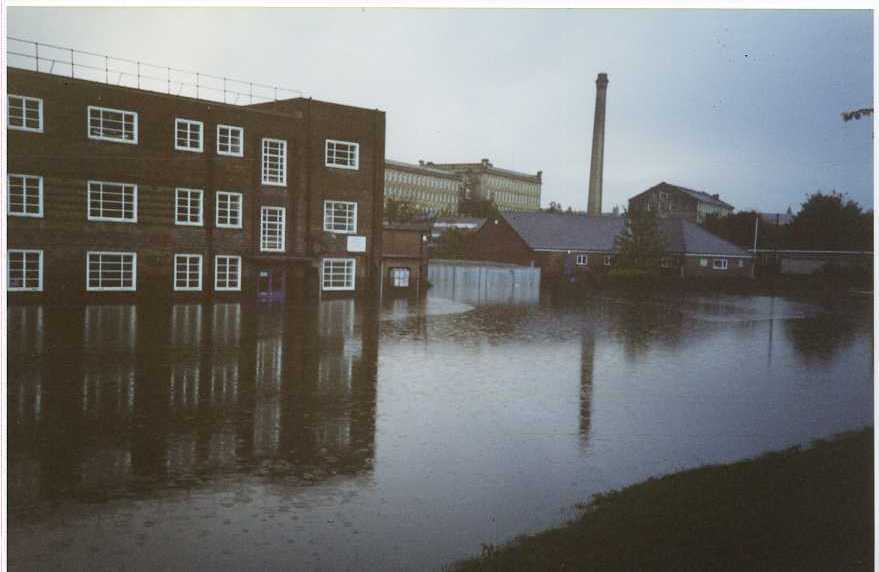 Below, the Woodbottom cricket pitch near Baildon Bridge….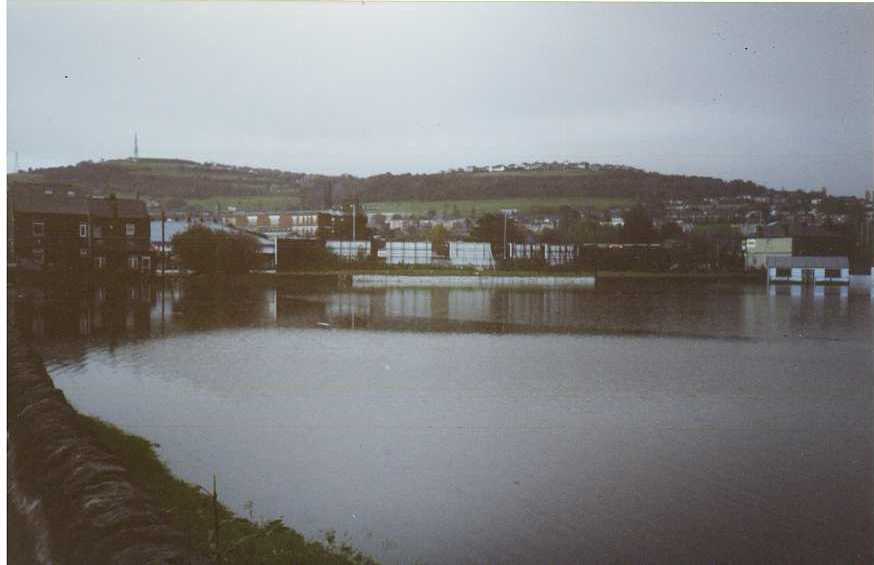 And the homes at Aire Close… (the only four houses built right next to the river)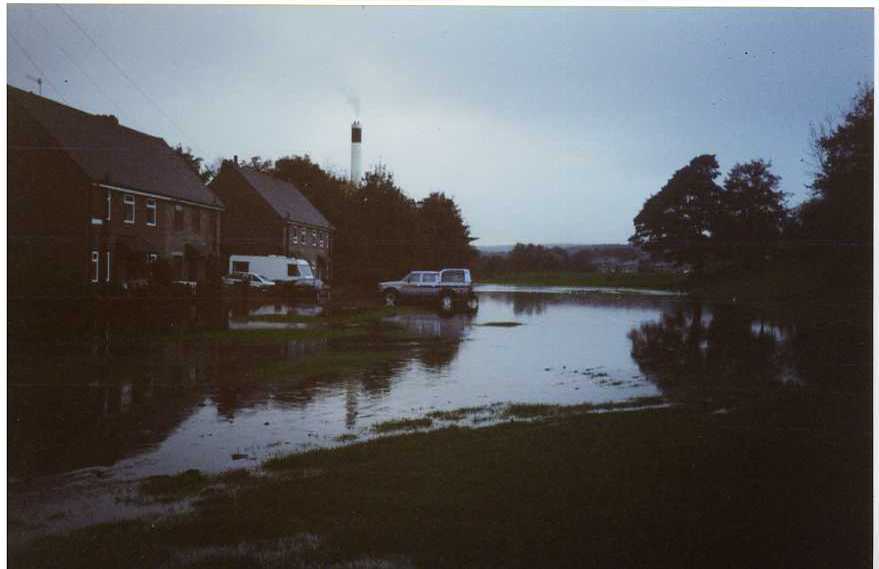 Below, looking up to Coach Road as the flood waters recede, leaving debris in their wake…