This was the scene just last night, in one of the flats at Amber Wharf. That's the new-build properties next to the canal, in the Dockfield area of Shipley.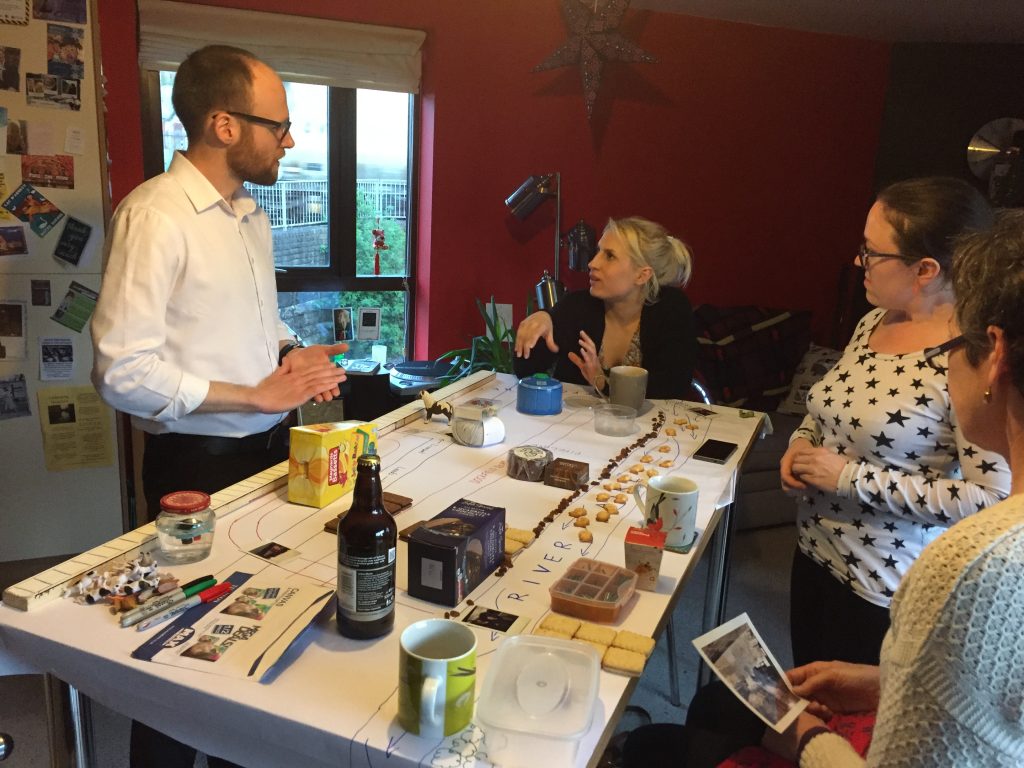 Sitting at the end of the table is Kat Martin, my co-performer in This Island's Mine, the two-person play that we've devised and written about the history of Dockfield, and the close relationship that industry and residents have always had here with the River Aire, the Bradford Beck, and the Leeds-Liverpool Canal.
The other folk in the picture are last night's audience (who prefer not to be identified by name, but were happy for me to share this pic), and strewn across their kitchen table is the "stage" of our play — a map of Dockfield built up during the course of the play, using ordinary household objects from Kat's shopping bags. Meanwhile, this was the view out of the window…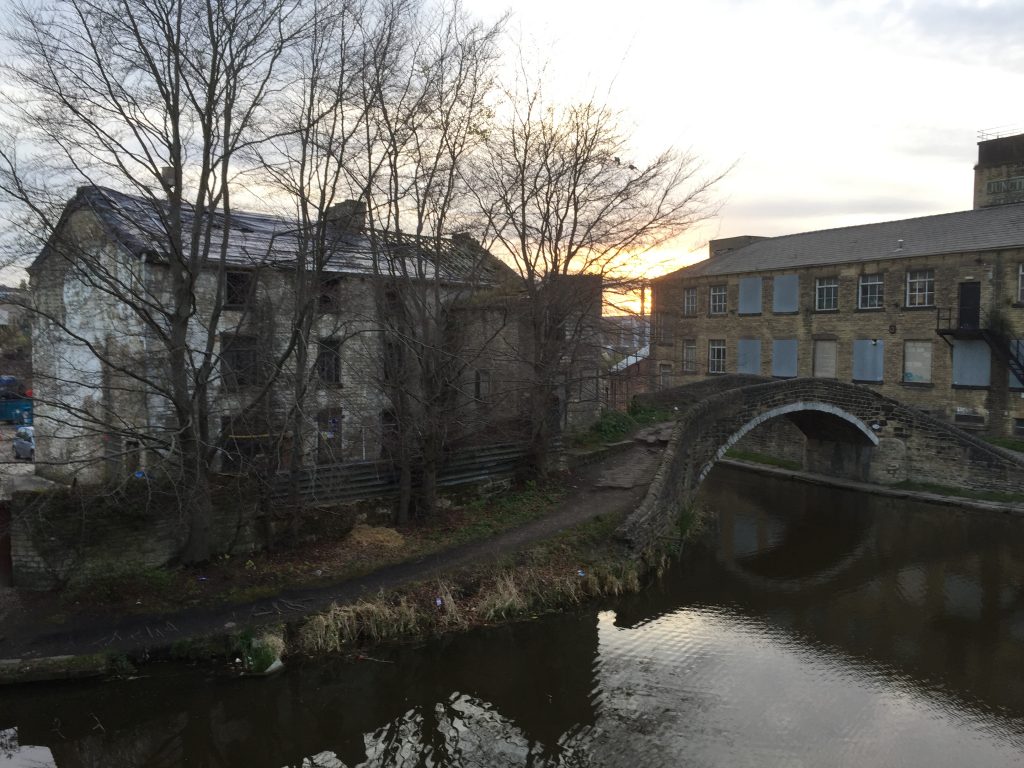 This particular flat overlooks what was once the junction of the Leeds-Liverpool and Bradford Canals. That's Junction Bridge, built in 1774 at the same time as these sections of the canal network, to allow horses to get across from one tow-path to the other. This junction features prominently in our story, during the play, and it's been one of the fun things, in performing it, to be able to point directly to where we are "on the map" as we speak. We're talking about places and things that our audiences know well, but bringing a different perspective to them. So far, the reactions have been great!
[OK I meant to write a lot more here but I'm being called away. Let's just publish this as it stands for now… then I'll come back and write more later on. But if you're interested in seeing the play, we are at
Saltaire Brewery, Dockfield Road, TONIGHT (April 19th) at 7pm
and then as part of the Saltaire World Heritage Weekend we're at
Fanny;s Ale House, Saltaire Road, Saturday 22nd at 7pm
Salts Sports Association bar, Sunday 23rd at 2.30pm
Fanny's Ale House again, Sunday 23rd at 5.00pm
You can also request we come to your home, if you like! Just find our Facebook page (Multi Story Water – Shipley) and send us a message or give us a call.]