Building work continues apace at Lower Holme, the former site of C.F. Taylor's textile mill, pn the Baildon side of the River Aire, east of Baildon Bridge (see previous blog entries tagged 'Lower Holme'). Here's the river, the new flood wall, and the emerging Wickes… (plus a curious angler, bottom left) There's something about the range of colours and textures here that really appeals to me…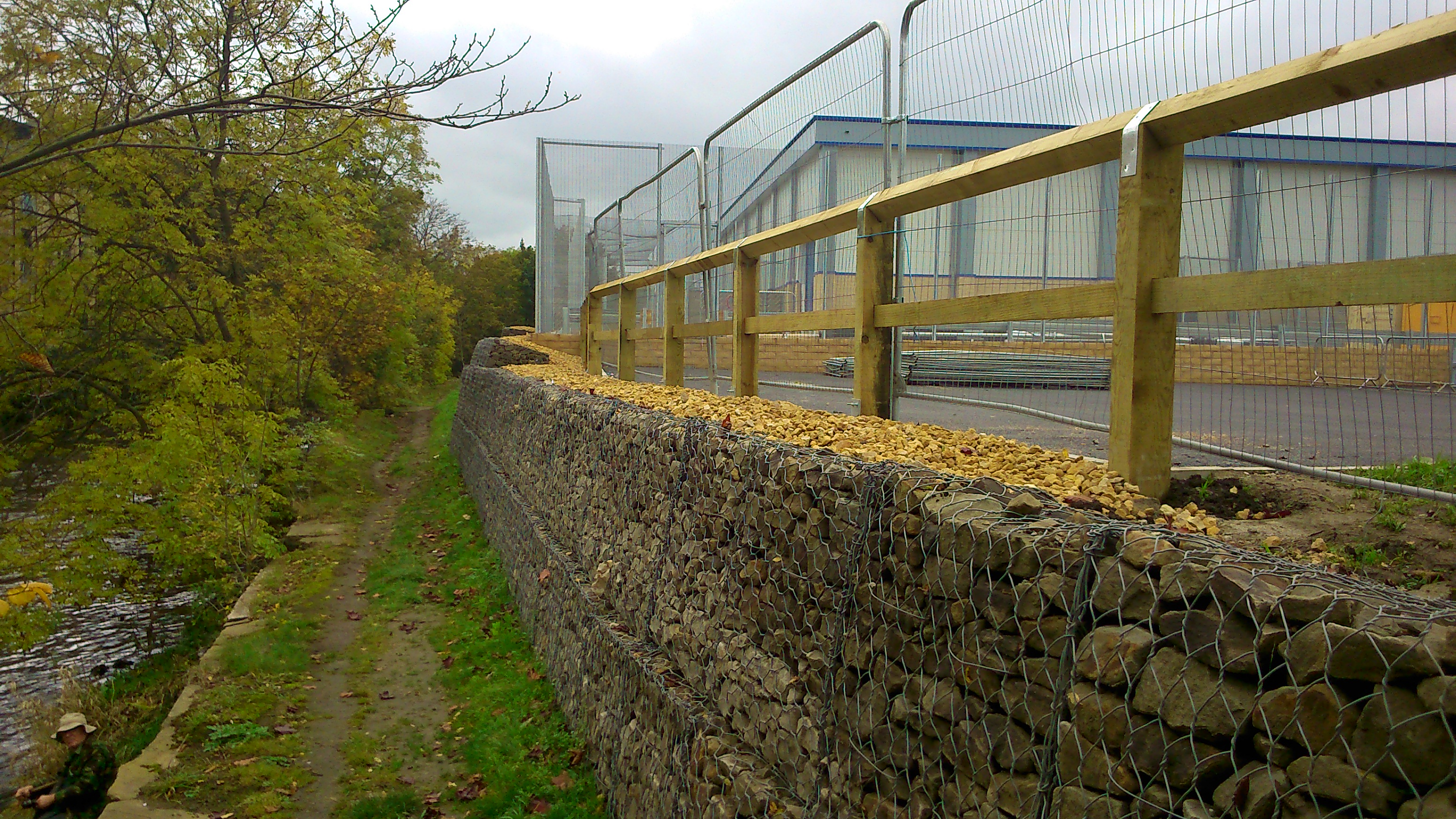 Below is a shot taken near the front of the new Wickes building, from the bottom of Lower Holme's row of remaining mill houses. I love the way this door stands in the midst of the site, like some abandoned piece of stage set…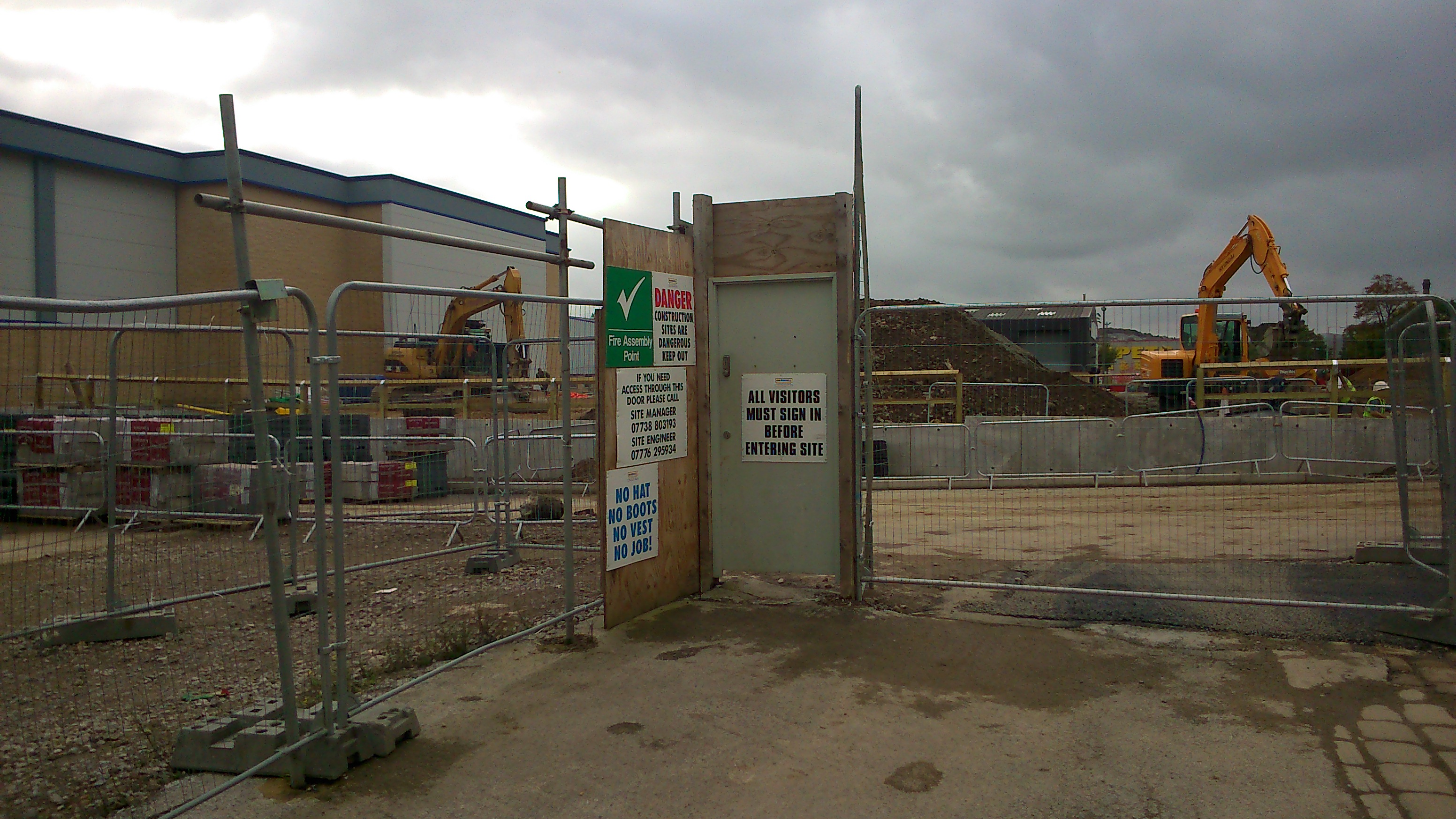 From the angle below, you can clearly see the kerbing that has now been laid to mark out the edge of the new road that will bring traffic off the main road towards Wickes's car parks…
There is also kerbing which, rather more intriguingly, marks out a sort of long island between the access road for Wickes and the residential road for the Lower Holme houses (see photo below, which looks north towards Otley Road). According to the plans, this island will eventually have high, masking hedging to protect the privacy of residents. But what of the strange mix of old cobbles and new tarmac…?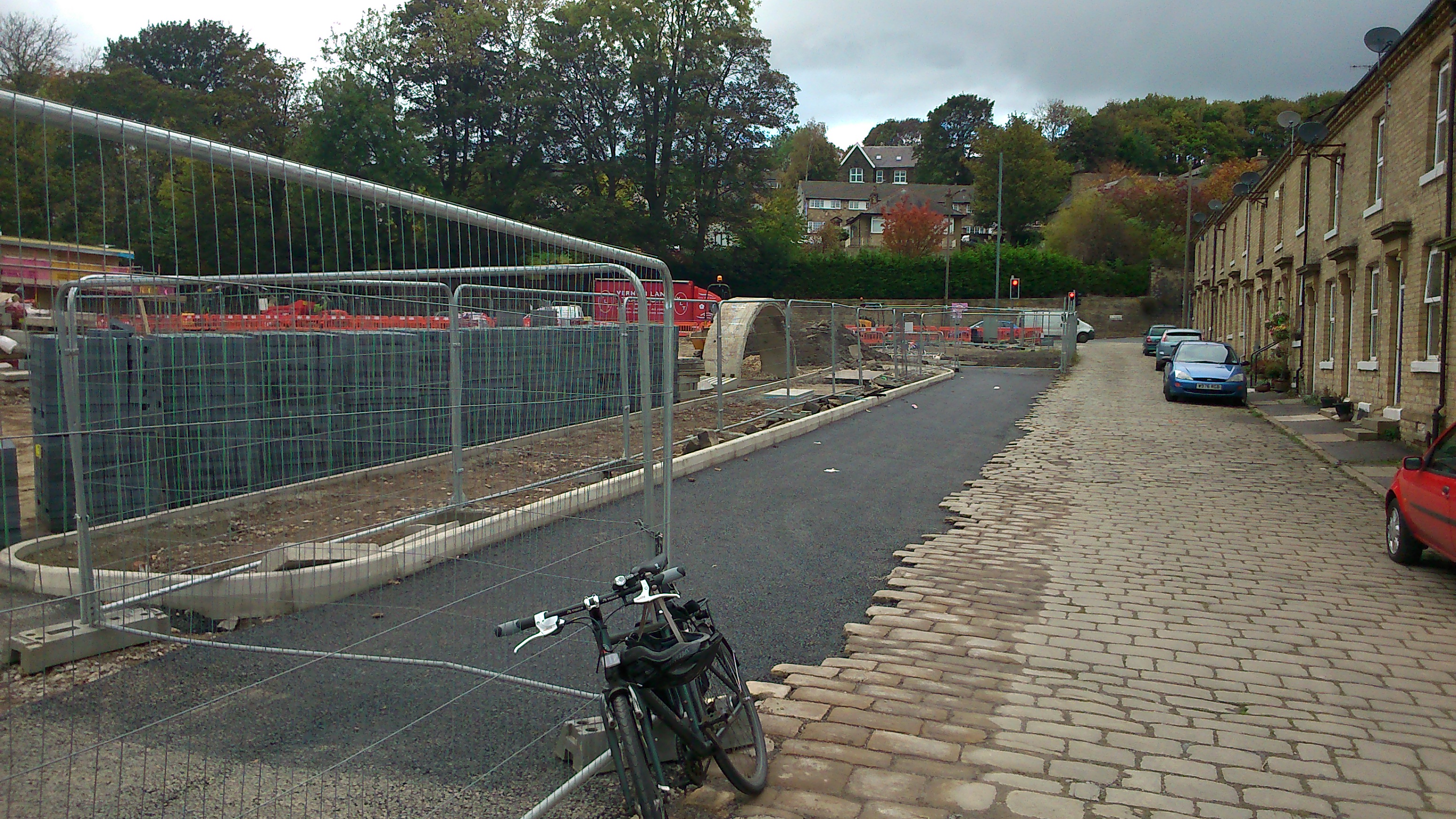 The shot below, taken looking towards the river from the access path that runs down from the houses to the footbridge, shows how wild riverside plants are once again establishing themselves on the banking area that's been left between the path and the new car park…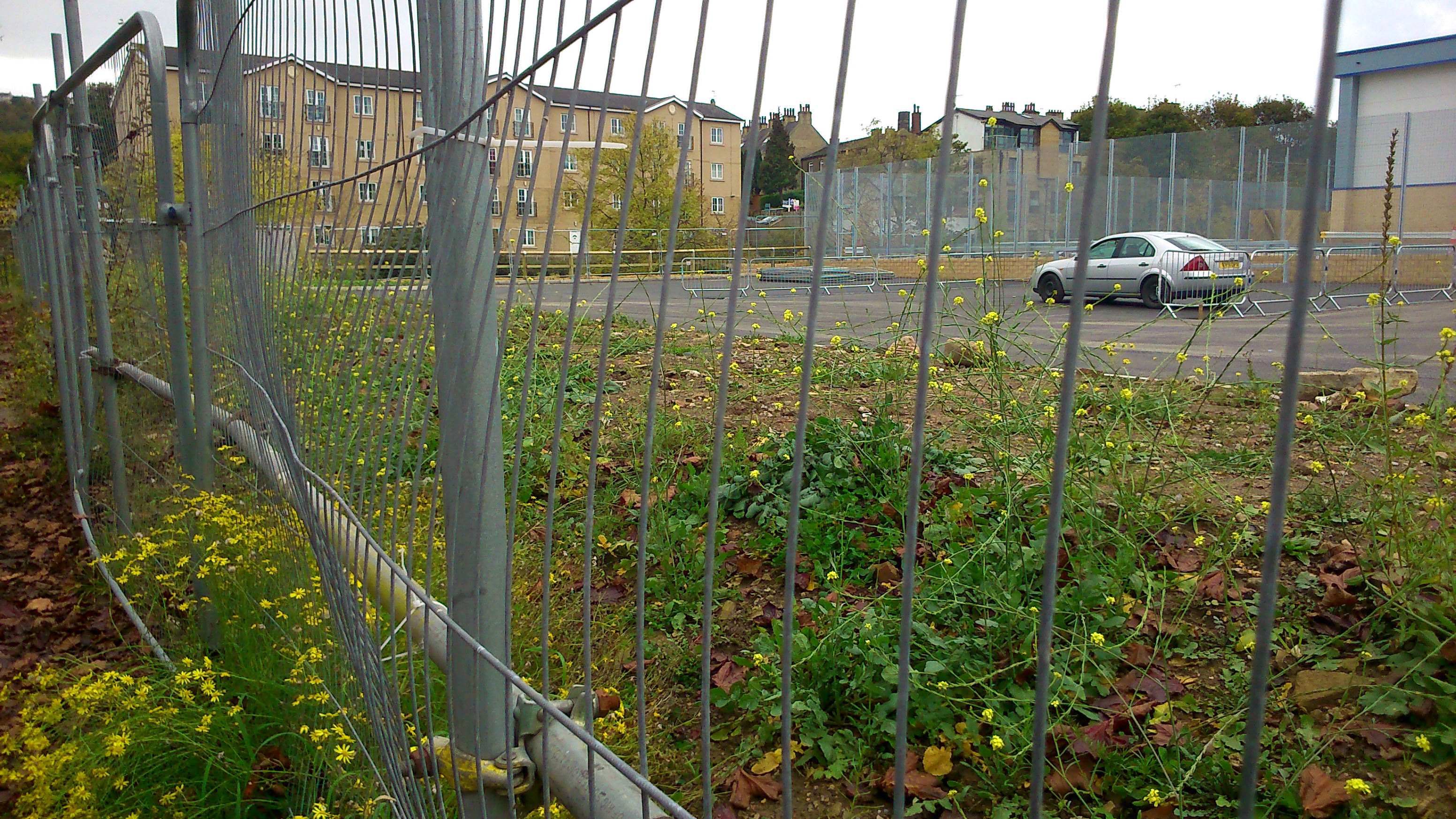 And here, to balance the splashes of wild yellow above, is some autumnal red on the trees lining the other side of the path (in a shot now looking north again towards houses and road).
Again, there's something about the clashing textures of metal, stone, wood and leaves that catches my eye. There's a strange beauty about this place, at least for me, that is starting to re-emerge after years of neglect. (Maybe.)