A spectacular view out across the valley of the Bradford Beck, taken last Saturday. On the far hillside is the unmistakable outline of Lister's Mill at Manningham (complete with its Urban Splash- designed roof bubbles). On this side, a scrubby bit of non-descript moorland uphill from Bolton Woods. But what a view!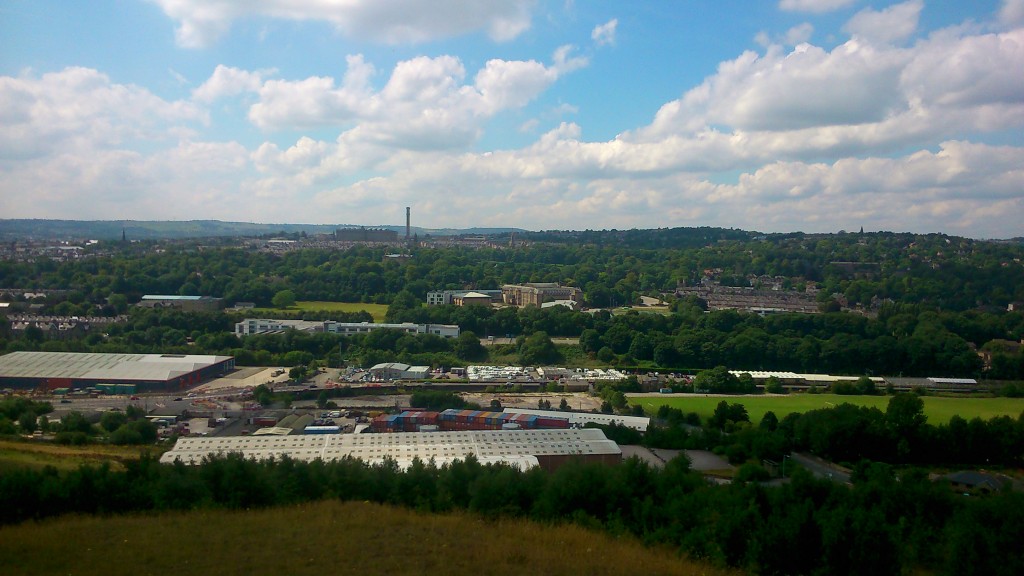 Here's a more direct shot looking across to Lister's, with the valley in between. The line that you can make out across the middle of this shot is of course the line of the Canal Road and its attendant industrial estates. Bradford Beck itself is invisible here, tucked away along the edge of that green area to the right of the shot, and then disappearing underground on the left. But this is the valley of the Bradford Beck, which Irene Lofthouse — poet, storyteller, and last Saturday, walking companion — should therefore be called Bradforddale. (If you Google Bradforddale, though, you get Bradford Dale in Derbyshire. If you Google Bradfordale, you get – unsurprisingly – Bradford Ale…)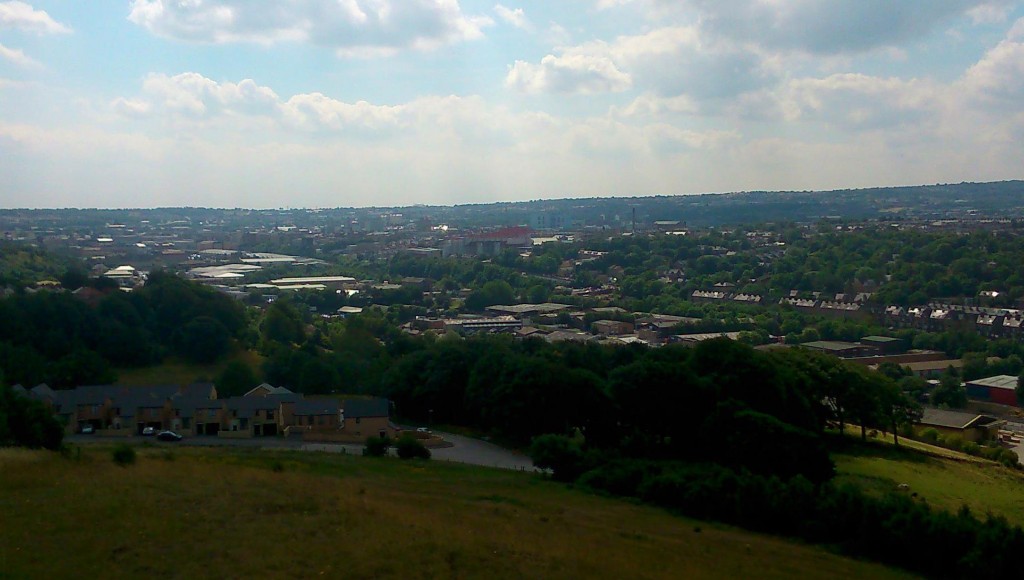 Here is Bradford, by the way… a view looking south along the valley, with Valley Parade football ground the most prominent feature… And below, looking north, you can make out (despite the low-ish quality of my cameraphone) Shipley and Saltaire, where the Beck meets the Aire. The white box of the Shipley clock tower to the left, the unmistakable chimney of Salts Mill slightly to the right… Puts the town perspective a bit!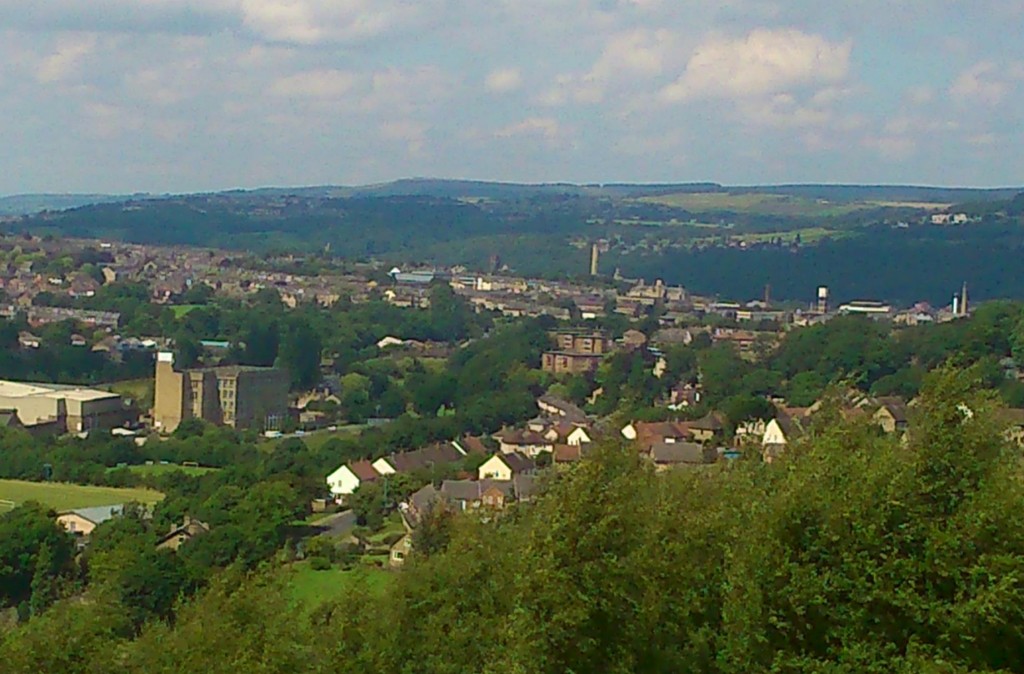 These views from this Bolton Woods promontory were a particular highlight of an organised walk run by a very smart, lovely man called Bob Davidson, as part of the Baildon Walkers' Weekend. We started out from Baildon roundabout (somewhere across from, up the hill and to the left of Shipley, in relation to the shot above!) and then made our way downhill into the Aire Valley to pick up the Bradford Beck as the spine of our walk (guess that makes Baildon the brain and Shipley the shoulders?). The photos below track some of the highlights along the route, all the way into Bradford.
Thanks to Bob, Barney and everyone involved in the walk for a very enjoyable few hours. Definitely a route to recommend!